With the logistics sector requiring new skills for a new decade where digitisation and automation will change the way it works, can the sector plug its current skills gap, let alone bring in the new skills required to drive the change? Michelle Mooney investigates…
Recruiting new talent into logistics has always been a major concern. Be it forklift drivers, warehouse employees or HGV drivers the manual nature of the work, the long or unsociable hours pose barriers at the coal face. This is further compounded by gender imbalance at all levels. If the sector can't attract young people, and can't attract women, then what future does it have?
The logistics sector is a considerable employer in the UK, with the Office for National Statistics stating that 4.8% of the total number of people employed in the UK are designated as 'Transport and Storage' (which also, unfortunately, includes passenger transport). That's 1.57 million people out of 32.8 million in the UK currently working. Given its size and importance to the economy the need to recruit and retain talent is paramount.
And while the sector has benefited from booms in e-commerce creating more jobs, it feels like it perpetually lurks from one skills crisis to another. Employing HGV drivers has been especially difficult in recent years and the Road Haulage Association revealed last month that it believed that the driver labour shortage gap has topped 60,000 and driver recruitment and retention remain the biggest concern for third-party logistics and road haulage operators.
Driving Results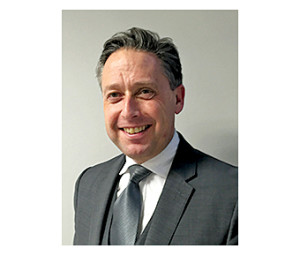 There are two aspects to this. Firstly, the high cost of entry to getting the skills required to become an HGV driver. Paying thousands to pass your HGV test puts a lot of drivers off a career in the sector.
To this end RHA chief executive Richard Burnett says a change in the law is required so the Apprenticeship Levy can access funding to help them recruit and train the next generation of drivers. He explains that levy support for C+E driver training still isn't available despite 40% of UK trucks requiring the qualification.
"We have to change this equation if we're serious about tackling the driver crisis," he says.
The second aspect is the decrease in EU national labour following the EU referendum in 2016. According to the Freight Transport Association 10% of HGV drivers are EU nationals, so the labour shortage has exacerbated the domestic skills shortage, and increased the need to recruit a new generation of drivers.
If that wasn't concerning enough the same FTA report from 2019 states that 20% of forklift drivers are EU nationals and the same proportion, 20%, of warehousing staff are EU nationals. That's why, in the FTA Logistics Industry Survey participants said that the biggest Brexit related impact (after negative investment decisions) was on the retention and recruitment of EU staff. At the time of writing the employment status of EU workers remains to be seen, but anything that curbs access to 20% of the necessary labour market, in a sector that has grown quickly on the back of investment in warehousing due to e-commerce, will only exacerbate the need for a new labour source.
Ageing Demographics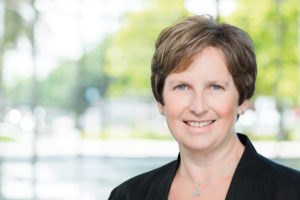 DHL Supply Chain alone employs over 40,000 people in the UK and Ireland its senior vice-president of HR for the UK & Ireland, Lindsay Bridges, is aware of the ageing demographic – particularly in its driver workforce.
"The UK trucking industry is in the midst of a well-documented driver shortage. The average age of LGV driver in Britain has increased from 45 years in 2001 to 53 in 2019. We know that one of the barriers to becoming a qualified driver is the cost of obtaining a license".
So what sort of measures need to be put in place to prevent a cycle of continuous ageing in the supply chain? At DHL, new drivers are being trained as part of the Transport Transformation programme, and as part of this, the company is "looking at offering company-funded license", to entice new drivers into the industry.
In order to attract new employees, Bridges says that "it's fundamental for employers to consider the needs of prospective candidates and then advertise through a channel that is relevant to them." And as part of attracting new talent Bridges says: "Technology can be a real asset when hiring talent, whether it be reaching people via social media, video interviewing… but it has to be used properly in order to be effective and deliver a favourable impression of the company hiring." Focusing on how to attract new employees is crucial if a company wants to improve productivity to increase output.
However, the increasing average age of the demographic poses another challenge, in that the skills required throughout logistics businesses are changing. "As digitalisation really takes hold in the logistics sector we are specifically recruiting younger workers with a different skillset than warehouse workers would have had 20 years ago," says Bridges.
"Millennials have grown up around technology. Their natural affinity for tech and their ability to apply and understand different technologies quickly sets them apart from other generations in the workforce. Hiring young people has a positive and important impact in driving business forward in the adoption and use of new software and technology. They also bring fresh perspectives and a different way of thinking to our business," she adds.
Education and Experience
Robert Keen, director general at the British International Freight Association, says recruiting young people is the best way to add fresh blood to a workforce: "They also join the sector with no preconceived ideas of the industry and can be educated into company ethos. In addition, whilst they learn from their experienced colleagues and mentors, in return they bring a dimension of being brought up in a digital world and can add many ideas to a business from this perspective."
However, this is not to say that an ageing workforce has its drawbacks, says Bridges: "As fashions in the workforce have changed, logistics has become a less attractive career choice for younger workers, leading to an imbalance in the workforce. We hugely value our older colleagues, and the experience they can bring to a team, but an ageing workforce has its set of challenges. Older workers can often be less physically able and less comfortable with new technologies than their younger counterparts which can be an issue in a warehouse environment. However, we're constantly looking at ways we can up-skill and maximise the capabilities of our existing workforce."
Another major concern is the seeming inability of logistics and supply chain to attract female talent. In the past warehousing and logistics wasn't actively regarded as a career choice or profession for graduates and young people. It was a job as opposed to a profession and something people 'fell into' – particularly those with a military background – whereas now, because of expanding supply chains, technology and e-commerce, it's recognised as a strategic business function. Just look at the woes at retailers including Marks & Spencer, Mothercare and Ted Baker, or the boom among online retailers such as ASOS and BooHoo to see how vital it is. Online retailers can attract millennials and female consumers in spades, but can they attract them from a career point of view?
Role-Models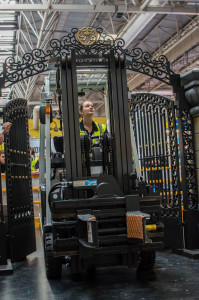 Catherine Thornley, supply chain consultant at Indigo Software, says: "The whole industry needs to be working harder to educate young people – whether they are male or female – that it is a rewarding and challenging profession that's full of opportunities."
Thornley says that having role models like MS Holdings MD Nicola Ridges Jones or even former Pall-Ex owner and Dragon's Den star Hilary Devey CBE helps, as does access to networking groups like the CILT's Women in Logistics.
She says that specialist degree courses at undergraduate and postgraduate level can have a big impact too, and companies in the sector can also play their part, providing career advice and work experience opportunities. "Sixth forms and schools also have a part to play, by forging links with industry," she says.
"By including modules on supply chain management within business related degree courses, graduates can begin to appreciate what an interesting career the industry offers and the often highly complex challenges to be solved. Some sectors are already attracting a higher proportion of women – food, fashion and homewares – being the obvious examples, but other verticals have just as many opportunities," Thornley insists.
"Women have such a lot to contribute to the supply chain sector, with so many soft skills that make them ideally suited to working in warehouse management – a profession that requires high attention to detail and excellent communicators. They are good at multi-tasking, innovative and creative, natural organisers and they tend to be very pragmatic about problem solving – all essential skills."
This feature originally appeared in the January 2020 edition of Logistics Manager
---
Click here to subscribe to the print edition of Logistics Manager