Taking single-use plastic out of the supply chain is more than just lip-service to changing customer habits, it's affecting real change for retailers, manufacturers and logistics providers. Michelle Mooney looks at what is driving change for supply chain professionals, and what more can be done.
Is there a bigger buzz-word in the supply chain than sustainability? It can come in many forms; be it reduction of carbon emissions, or sourcing sustainable suppliers, or changing the type of packaging used for home delivery….
Single-use plastic is among the foremost concerns in sustainability. The plastic bag tax in the UK came into force in 2015 with no discernible impact on the performance of retailers and images of single-use plastic pollution in the world's oceans has changed consumer behaviour. Yet retailers and manufacturers can't expect consumers to jump to their brand purely for their green credentials— and being 'green' or sustainable means different things in different markets.
Take FMCG (fast-moving consumer goods), according to research published by Kantar Worldpanel in September 2019 48% of consumers on a global scale (in a survey of 65,000 people in 24 countries) expect manufacturers to take the lead when it comes to the reduction or removal of single use plastic.
Conversely 19% believed that consumers should be taking personal responsibility for plastic waste, while 24% believed it to be the government and 7% placed responsibility on retailers
Furthermore, only 12% of consumers could name a single manufacturer they believed was doing a good job in reducing single use plastic.
The effect on customer behaviour is told in the Kantar survey: 33% would chose stores that offer fabric nets or paper bags instead of plastic bags when it comes to buying fruit or vegetables… 22% make sure products are not packed in plastic when they buy them… 28% avoid buying drinks in plastic bottles.
Environmentally Conscious Actions
The Kantar research also found that it is older consumers, predominantly over 50s, who are more likely to perform an 'environmentally-conscious' action (such as not using a plastic bag or avoiding plastic drinks bottles) when it comes to buying FMCG. In the UK alone the proportion of over 50s that would make such a decision is 65%, compared to an overall average of 21% among the wider population.
To that end FMCG retailers are having to react. Tesco's intention is to remove one billion pieces of plastic from products for sale in UK stores by the end of 2020, saying that if packaging cannot be recycled it will no longer be a part of its supply chain.
Small plastic bags used for packing fruits and vegetables, plastic that wraps clothing and cards, and various lids will be removed.
The retailer says its aim is to reduce excess use of plastic wherever possible, and where it cannot be removed (such as its use to prevent spoilage) it would work with suppliers to reduce its use to an absolute minimum. Tesco is also exploring new routes to circumvent the use of plastics, and find ways to reuse any packaging, as part of a closed-loop operation, and if packaging cannot be recycled, it will not be a part of the Tesco supply chain.
Its chief executive at the time Dave Lewis said of its goals: "By focusing on solutions that we can apply across all our UK stores and supply chain; we can make a significant difference and achieve real scale in our efforts to tackle plastic."
To that end, last August, Tesco met with 1,500 suppliers to let them know that packaging will form a key part of its decision-making process which determines which products are sold in its stores. It continues to work with its suppliers, making clear that it reserves the right to no longer stock products that use excessive or hard to recycle materials.
Limiting plastic use isn't just limited to packaging: as part of its initiative to remove plastic, Tesco will remove plastic trays, and is exploring a recyclable board instead. Plastic straws from drinks will be replaced by paper alternatives.
Packaging Recycling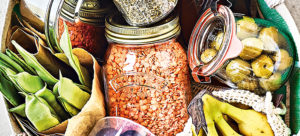 John Lewis is piloting eight different sustainability initiatives in its Oxford store, including recycled packaging and an eco-delivery option for home deliveries. It is also offering to keep and recycle single-use plastic bags (and the cardboard for that matter) used to transport orders to the store.
In place of bubble wrap John Lewis Oxford is trailing a new recyclable wrapping for china and glass products and is also encouraging customers to bring back any hangers they no longer need, so they can be reused or recycled.
Stephen Cawley, head of sustainability at John Lewis, said: "Our customers have told us they want us to help them reduce their impact on the planet and that reducing and recycling packaging is key for them."
At a 3PL level Allport Cargo Services is to reduce single-use plastics across its business by 2021, replacing it with sustainable alternatives, with a view to eliminating its use altogether.
Clyde Buntrock, chief executive at Allport Cargo Services, says: "Many of our clients in the fashion, retail and consumer goods industries are already taking action to reduce single-use plastics and we are working with them to ensure this also carries through into their logistics and supply chain. We are seeing customers voting with their feet and opting to support companies that embrace the reduction of single-use plastics."
Allport said it was already beginning to remove 51,000 single-use plastic seals that are used on its fleet, retrofitting vehicles with static security combination locks that generate random codes for each load. In warehouses, brown plastic packing tape is being replaced with a paper-based alternative.
Clyde Buntrock, chief executive at Allport Cargo Services, says: "This is not a perfect science, and we are not claiming to be complete on day one, but as a directional strategy as part of EV Cargo's wider environmental targets, our aim is to relentlessly and realistically avoid single-use plastic in our daily operations."
ACS has also introduced 16 initiatives to support the execution of the policy across the business, including replacing plastic food-related items, plastic stationary and IT equipment, amongst introducing alternatives for other office items.
Reducing Costs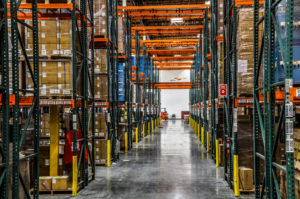 Frank Clary, director of corporate social responsibility at Agility Logistics, says it is using a linear low-density polyethylene wrap/film for a lot of its pallet packaging.
"This material is recyclable, but it must be baled as part of the recycling process," he says. "For carton-level packaging we try to reuse paper cartons where we can or use recyclable paper cartons if we must buy new. Carton reuse reduces cost by a surprising amount, and it reduces environmental impact, too."
Foodservice giant Sodexo has ambitious targets for the reduction of single-use plastics and says it will continue to commit to eliminating usage in its operations in the UK and Ireland by this year.
Megan Horsburgh, head of diversity and inclusion and corporate responsibility, Sodexo UK and Ireland, says: "Environmental protection is one of the key issues which we focus from a global and regional perspective. We acknowledge that action is critical to ensure that we, as responsible corporate citizen, do as much as it can to improve the quality of life of future generations and reduce the impact our business operations has on the environment."
Sodexo points to its partnership with Simply Cups, the paper and plastic cup collection and recycling service, and says it was one of the first to remove plastic straws and stirrers from its operations in May 2018. Sodexo is also committing to ending the use of single-use plastic products such as polystyrene cups, lids, plastic bags, and other plastic containers and lids, from its supply chain.
It's not just FMCG where the pain-points of plastic usage are being felt. Marcus Harvey, sales director for EMEA at UK-based carry bag and cases manufacturer Targus, says: "Consumers are turning their gaze towards corporations to lead the charge in green initiatives. The negative impact of unsustainable consumer trends has been felt keenly around the world.
"This is where the call for companies to take up the mantle of responsibility is coming from; consumers now expect companies to deliver on sustainability to help save the planet. The onus lies on businesses to respond to that demand for greener practices and helping to safeguard the planet," he says.
Supply Chain Sustainability
For Targus that means removing non-recyclable plastics in its manufacturing process. Its product portfolio needs to deliver goods that have the ability to carry heavy loads, security for commuting or carrying multiple devices – as well as catering to the growing trend of environmentally conscious consumers.
Targus has made several adaptations to the materials used in its products. One of its ranges is made from recycled PET (polyethylene terephthalate); has nickel-free hardware and feature recyclable zips. The range is made in line with its Global Recycling Standard and its factories and materials are compliant with supply chain management trade association the Business Social Compliance Initiative (BSCI).
Even the product labels are made from recycled cardboard.
"Supply chain often proves to be a stumbling block for many organisations on their sustainability journeys," says Harvey. "Improving sustainability standards within the business and the many strands of operations is one thing, but extending that mentality and commitment to the supply chain can be tricky.
"The greenest supply chains are usually the shortest – boutique designers, local manufacturers and small start-up companies. The real challenge is for big conglomerates to get their green ducks in order and create sustainable supply chains. Big companies have so many different moving parts to scrutinise in overhauling their supply chains, which can prove challenging and ultimately deter many from taking on the task.
"However, these companies also have the biggest responsibility to ensure they are playing their part in helping the global climate crisis.  The onus is on the organisation to drive this change and transparency is key here – customers appreciate and expect companies who are honest about their sustainability journey."
This feature originally appeared in the January 2020 edition of Logistics Manager
---
Click here to subscribe to the print edition of Logistics Manager