On the surface, sheds seem to be thriving in the West Midlands, but if you dig a little deeper there are some structural challenges in pairing the right operator with the right space. Liza Helps reports.
Availability rose by 61% across all size ranges in the West Midlands by the end of 2019 according to latest UK Logistics & Industrial Regional Outlook research by Cushman & Wakefield, but, as always, the devil is in the detail.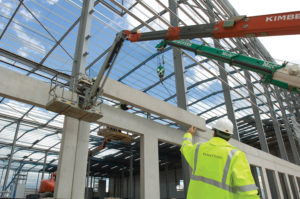 Simon Lloyd, partner at Cushman & Wakefield, says that while there is "definitely space available", it is not across the spectrum, while Ranjit Gill, director, industrial, Birmingham, at Savills, says that If an occupier was looking smaller medium-sized units from 50,000 up to 150,000 sq ft there is stock "but for bigger occupiers there is limited choice".
According to Savills Big Box research, of the 40 units over 100,000 sq ft on the market at the beginning of the year all but 10 are under 200,000 sq ft. Units include Trebor and Patrizia's speculative 115,185 sq ft Triton development, located at the Redhill Business Park, close to Junction 14 of the M6.  The building has six dock and two-level access doors, as well as a 12.5m eaves and a 50kn/sqm floor loading. Joint agents Avison Young and Moriarty & Co are quoting £5.75 per sq ft.
There is also Unit 4, Meteor Park in Aston just off Junction 6 of the M6. The 112,825 sq ft facility is available as a lease assignment at £4.85 per sq ft. The building has 12.45m eaves, eight dock and two-level access doors, first floor offices and a fully fitted canteen. It is available through Fisher German and GMV.
Occupiers looking for even smaller units are also facing a dearth in supply. Kenny Allan, director of KWB, says: "There's never been a time when the supply of industrial units below 100,000 sq ft has been so tight.
"Many SMEs are based on multi-let business estates, which you see throughout Birmingham and the Black Country, but occupancy rates have reached record highs and there is absolutely no sign of new space coming forward."
Allan says the supply of such units has fallen dramatically for several reasons, not least because the pending arrival of HS2 has taken out both stock and development land.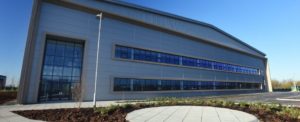 "It's had a double impact, because the amount of available space has diminished, and there's a reduced amount of brownfield land on which new units could be brought forward," he says.
Supply, quality and demand
While there are supply constraints in some size ranges of the buildings available, occupiers have also got to contend with the quality of facilities available. Savills research notes that of all the vacant space on the market, 37% is considered to be Grade B&C quality, which given the fact that take up in 2019 was dominated by Grade A units, could suggest this stock is not suitable for modern requirements.
Avison Young's latest research notes that as of January 2020 there were 34 Grade A units available totalling 6.36 million sq ft of which 24% were under construction.
These include Panattoni's 448,089 sq ft cross-dock facility at Four Ashes Business Park in Wolverhampton. The building has 15m eaves, 60 dock level doors and two 50m yards, is located close to Junction 12 of the M6. It has a 50kn/sq m floor loading as well as a main office totalling 13,003 sq ft and two two-storey hub offices totalling 10,161 sq ft. It has a power supply of 2.1MvA as well as 190 HGV parking and 440 car parking spaces. JLL and DTRE are joint letting agents.
There is also AEW's Fradley 437 scheme at Fradley Park in Lichfield. The building totalling 437,054 sq ft boasts 36 dock and six level access doors, plus a large 100m secure yard with gatehouse. Joint letting agents are MWRE and Avison Young.
The other large speculative warehouse on the market is St Modwen's Tamworth 321, which totals 321,204 sq ft. It has 15m eaves 23 dock and four level access doors as well as a 50kn/sqm floor loading, 38 lorry parking bays and has a 1.5 MvA power availability. T321 is close to Junction 10 of the M42 motorway. Joint letting agents are Savills and Colliers.
Occupiers also have a selection of good quality secondhand space available. Oliver Jones of JLL says: "The increase in supply last year was partly due to the large increase in secondhand space coming back on to the market there was around 2 million sq ft of second hand floor space available at the end of 2019."
Logicor director of UK asset management Ant McCluskie says: "We have two well specified distribution buildings coming back in the region."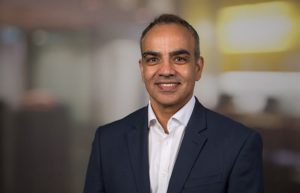 A 246,973 sq ft unit in Willenhall will be available from September when tenant Poundland vacates, while in Solihull a 262,113 sq ft currently let to Arcadia is set to come back to the market in July. Both units will be refurbished to a high standard with exact timings and quoting rents yet to be determined.
McCluskie says: "Both buildings have already seen good interest with a number of viewings from a wide range of occupiers already having taken place, which shows the lack of supply in the area for buildings of this quality."
Indeed, Cushman & Wakefield's Lloyd says that since the beginning of the year it has seen an increase in enquiries – back to their five-year average – he notes that there have been many more viewings taking place. Meanwhile Rob Rae, principal MD at Avison Young, believes there is definite evidence of a 'Boris Bounce' with, he says, the market much more positive on viewings and potential deals.
Coronavirus checks
Jonathan Wallis, development director at Tritax Symmetry, agrees but adds: "While there is more demand out there, which will turn into transactions, there is a concern that it could be impeded or at least checked by the coronavirus – one would hope it would be short-lived."
At present the underlying fundamentals of the market, driven in the most part by the move from high street to online, continues to hold true and developers and investors are keen to progress sites and schemes round the region.
SEGRO is pushing its £400 million 3.7 million sq ft Coventry Gateway scheme and has already started infrastructure and remediation works, which are expected to be completed in early 2023. First occupation of the industrial and logistics park will be possible from this date. The 450-acre site is adjacent to Coventry Airport and located just south of the city and the A45 with access to a number of motorways including the M6, M69, M40 and M1.
Tritax Symmetry is also pushing a large scheme in Rugby, and its associate development director, Joe Skinner, says: "The site was allocated in the Rugby Council Local Plan in June 2019. An outline planning application for 1.91 million sq ft of logistics has been submitted with consent expected later in the year and first buildings following in late 2021, early 2022."
One of the most prominent schemes going forward right now is IM Properties' Peddimore scheme in Birmingham, where the developer has consent to deliver up to 2.7 million sq ft of warehouse space in facilities from 70,000 sq ft to 1 million sq ft Site-wide infrastructure works have been implemented, and IMP will be delivering 1.38 million sq ft (Zone A), with built-to-suit units ready for occupation by Q3 2021. Avison Young, CBRE and Colliers are joint agents.
On an individual building basis, a number of developers have facilities coming forwards and just completed. Goodman has its 230,000 sq ft facility in Bermuda Park, which has just reached practical completion. The warehouse was built on a 10-acre site that the developer secured for a price in the region of £1.1 million an acre.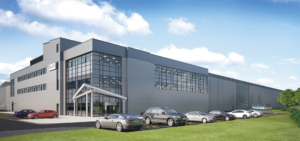 Known as Nuneaton 230 the property provides 230,384 sq ft of industrial and distribution space. It has 15m eaves, 21 dock and four level access doors as well as 15,020 sq ft of Grade A office space. It has a 67m maximum yard depth and parking for 187 cars and 47 HGVs.
In addition to the base specification, the property offers a 1 MvA power supply, 65kN/sqm floor loading and a roof structure designed to support photovoltaic panels. Letting agents are CBRE, Avison young and Burbage Realty.
Logistics Manager understands that Prologis is about to start speculatively developing a 147,300 sq ft warehouse at its Prologis Park Ryton scheme. Known as DC8, the new warehouse is one of two with planning permission on the site. The remaining plot could accommodate a unit of 300,000 sq ft plus on a build-to-suit basis. Joint letting agents are JLL, Avison Young and M1 Agency.
"Developers are trying to get things moving," says Cushman & Wakefield's Lloyd, "but there remains an overall lack of land supply in the region." While Tritax Symmetry's Wallis agrees: "There is still a shortage of suitable strategic sites coming forward and being released."
Simon Norton, director, industrial and logistics at Colliers International, says: "New development starts are slow because bringing land forward takes a while sites such as Coventry Gateway have already taken five years to get planning and there is still two years worth of infrastructure works to go and that is a fairly uncontentious site in terms of location."
It is not just the length of time it takes to bring a site forward that causes issues, the fact that sites, which only in the recent past would have lasted five to ten years, are now being snapped up within three years.
Avison Young's Rae says; "Land is being taken up quicker than ever. Average take-up in the West Midland is roughly 4 million sq ft and that equates to some 300-acres required each and every year to keep up with demand."
With so little land coming forward it is not surprising that when it does, prices are full. Goodman paid more than £1 million and acre for its site in Nuneaton while Canmoor has paid a similar price for a site in South Coventry. Rent levels are also strong with larger units looking at £6.50 – £7 per sq ft and smaller units pushing above £8 per sq ft.