What do WMS users have to do to future-proof their operations? In a logistics market where the only constant is change, adapting to the needs of customers requires a robust infrastructure. Christopher Walton explores the options.
Demand for warehouse processing from e-commerce can no longer be sustainably met by larger workforces. Costs are too high, and efficiency is too low: automation is the way forward for more and more warehouses.
"The role of WMS software in that equation is its integration into a businesses' broader systems," says Jon Roberts, senior sales manager at OrderWise. "A WMS software package that is isolated from stock control, business intelligence, couriers, and other processes, is becoming more and more sub-optimal. This will become increasingly obvious as current market trends progress. WMS is no longer a singular system unto itself. It must become an integrated element of a wider system."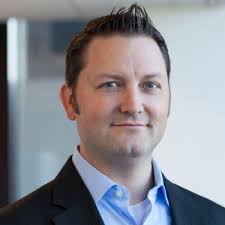 Adam Kline, senior director of product at Manhattan Associates, says that if there is one thing the last decade has taught retailers in particular, is that there is no such thing as normal anymore.
"Once consigned to a six-week period at the end of the year, peak times like Black Friday and Singles Day are more frequent, albeit less predictable than in the past, meaning that the need to design more flexible fulfilment operations to cope with these different peaks and troughs has never been more necessary than it is today.
"As traditional retail models continue to shift towards e-commerce, this is forcing retailers to adjust their operations and re-evaluate exactly what the new 'normal' now looks like for their daily businesses processes," Kline adds.
He says this process is forcing retailers to answer questions such as:
How does a retailer today manage an increased number of returns, or process consumer refunds more quickly and efficiently?
How can a retailer best get its inventory back into stock and resold before it becomes outdated, or ensure buying quantities in better condition to pick/pack for ecommerce than retail?
What are the best options to support flexible delivery options as new consumer expectations and technologies come and go?
"All of the above points increase the pressure on retailers when it comes to managing order fulfilment and gaining an accurate picture of the resource capacity and availability needed to deliver a service," Kline explains. "Throw into this mix the need to onboard new/seasonal employees, an increasing shift towards more automated processes and the use of 'cobots', and you begin to understand some of the challenges for retailers looking to future-proof their operations, and the key role a 21st century fit-for-purpose WMS can play.
Carl Green, chief technology officer at Indigo Software, says: "WMS users need the ability to integrate multiple devices and technologies with their WMS to achieve greater efficiencies and the seamless visibility customers are expecting today. Due to rising labour costs and skills shortages, they also need to be looking at how to reduce their reliance on physical labour and instead, identify what automation technology is most accessible, finding ways to introduce it into their warehouses."
Co-bots, robots and drones
Indigo is focusing on integrating drones with Indigo WMS because, Green says, drones are becoming established as a key technology for industrial applications.
"In warehouses, thanks to Internet of Things connectivity, drones can be implemented to automate and optimise repetitive, mundane tasks – like stock auditing and physical inventory checks. Their affordable entry cost means they are especially suited to smaller and midrange businesses, who can find other forms of automation cost prohibitive."
Green says that compared with other forms of automation like AGVs, drones do not require an existing warehouse to be specially adapted, because they can physically navigate the warehouse without being on the floor. Furthermore, when using a drone for stock counts, the process can achieve a much higher degree of accuracy, whereas with manual workers, the accuracy would deteriorate over time as they become tired and bored.
"Drones help to remove the degrees of error that are inevitable in low level, monotonous jobs and this means people can be reallocated to do more effective things instead. They also and have a degree of self-awareness, which is an important health and safety consideration," he says.
Continuing to look to the future, Melanie Tymm, industry principal at Maginus, says that both retailers and manufacturers will need to change and upgrade their operations in 2020 as they deal with issues such as the decline of the high-street and of course, Brexit.
"Narrowing profit margins and the effects of more consumers shopping online as opposed to in-store has resulted in manufacturers assessing other channels to help generate revenue. Going directly to consumers has been a successful strategy for some (Nike and New Balance in particular), but the change in business model does present new challenges."
For example, manufacturers are used to having a medium between them and the end user, but now they need to meet customer expectations directly, which requires slick order, delivery and warehouse operations to achieve that "fast and frictionless experience" says Tymm.
This, she adds, requires upfront investment to help this channel get off the ground (which a WMS capable of fulfilling wholesale and direct to consumer workstreams would provide), and should also encompass issues like customer service.
Real time, real easy
"This means being able to see the status of orders in real-time, so any investment in WMS will require integrating all operations together, seamlessly," she says. "Some are turning to 3PLs to help manage this transition and utilise their economies of scale, alongside warehousing capabilities and expertise, and this growth will no doubt continue into 2020."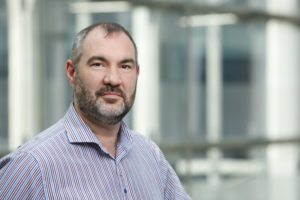 And by the time you read this Brexit will (should…) have happened, a process that Tymm says will have "massive repercussions on manufacturers".
"Whilst the pound is weak manufacturers have seen rising costs which has impacted the balance sheet and slowed growth. This may well put more pressure on to automation, to help save costs and increase efficiencies, which again would need to feed into a WMS."
Tymm also says manufacturers need to enhance supply chain collaboration to better integrate suppliers into systems and improve relations. She says this is especially vital for those selling D2C, as delivery and logistics are the crucial last mile in retail: "Using warehouse operations to create hubs of excellence, providing intel on stock levels and delivery dates could help with this integration and relationship forging, if the necessary infrastructure received the appropriate investment."
For retailers, she says, one of the biggest WMS challenges to keep on top of is ever-increasing customer expectations: "Consumers are now spoilt for choice, and expect a multi-channel buying experience, so retailers need to ensure seamless integrations across all of their channels.
"They also need to maintain loyalty and provide an experience that stands out – meaning fast, free delivery and returns, all of which need feeding into a WMS. This will also influence customer reviews, which otherwise could provide negative legacies and deter other shoppers," says Tymm.
Manufacturers in the UK have been relentlessly focussed on maximising the benefits of just in time (JIT) inventory management and lean processing for several decades, Gavin Clark, senior vice-president for sales EMEA at Microlistics.
WMS JIT
"In 2020, some of these gains will be put at risk, especially where integrated supply chains extend to the EU or rely upon increasingly congested port infrastructure and customs capacity," he says. "They will need their WMS solutions to handle inbound goods as fast as possible, prioritising urgent deliveries, being flexible on booking in times to allow for deliveries outside of the agreed appointment times."
Manufacturers may need to source raw materials from new suppliers, says Clark, so the WMS will need to allow for new and efficient quality assurance/ quality checks routines on new goods to ensure quality isn't negatively impacted by the introduction of alternative sources.
Clark says these new goods may be identified with different product codes, barcodes or units of measure (UoM) than the usual suppliers, so the WMS must support alternate UoM and product codes for internal SKUs to reduce the need for changes across the operation. "Even if the ERP can't handle this, the WMS must fill this functional gap," he says.
"Retailers will face similar challenges. In addition, any e-tailers that offer a wider range of products than they physically stock must ensure they have a WMS is flexible enough to manage those orders that are awaiting certain items and to provide automated back-order functionality where required," says Clark. "For retailers that have been stockpiling across 3PL providers, their WMS could help them with distributed fulfilment management across internal and external storage zones."