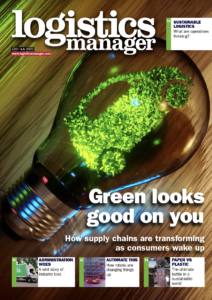 The July issue of Logistics Manager is out now!
Cover story; Sustainable Logistics; 
Learn how operatives are updating practices to make a more sustainable supply chain.
Supply chain and automation; Automate this!
Robots are getting more advanced each day, and we learn what they're up to now….
Inside innovations; Packaging; Paper versus plastic;
The ultimate material debate is here, is plastic actually more sustainable than paper, or is it the other way around?
News and analysis; Administration woes;
A major logistics company guts a huge part of its workforce. What will this lead to?
Property; Wellness; Park life!
Designing warehouses for wellness, is it just a fad?