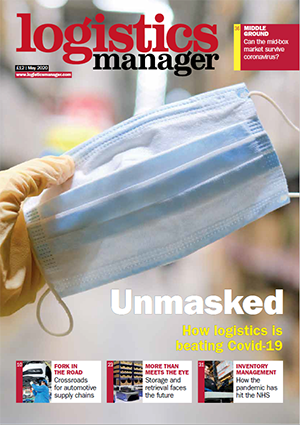 The May 2020 issue of Logistics Manager Magazine is now available to read online!
Leader : Outdated working practices are a thing of the past, it's time for logistics and supply chain to embrace the future…
News : EV Cargo goes for growth
News : Brexit compromise welcomed by trade associations
News : DPD rides e-commerce wave
Sector report: healthcare & pharma supply chains – Take the red pill, or the blue pill? Healthcare and pharmaceutical supply chains have been at the heart of the response to Covid-19. What lessons have been learned?
Materials Handling: special: R&M – Thorough examinations – Forklift fleet repair and maintenance is an essential part of a smooth running warehouse.