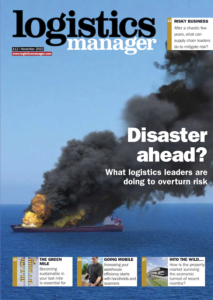 The November issue of Logistics Manager is out now!
Cover story; Risky business 
What can be done to mitigate risk in the supply chain?
Last mile; The green mile
Going green is a top priority, even for smaller logistics providers….
Technology and automation; Mobile technologies; Going mobile
Mobile technologies are already providing solutions to increase efficiencies
Property special; Big sheds; Into the wild….