The May issue of Logistics Manager is out now in print, online as well as for the iPad and Android.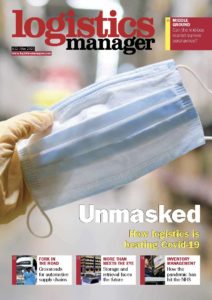 Cover story: Unmasked!
The world of materials handling is adapting quickly to the challenge of Covid-19. Find out in our Materials Handling Special how logistics is rising to the challenge.
Sector report: Automotive supply chains and logistics
Normal practices have been decimated in the automotive sector thanks to the Covid-19 pandemic. Which way does it turn at this fork in the road?
Materials Handling Special
Order Picking: Rent-a-robot
Flexibility is vital for successful picking operations, which could pave the way for robot rental.
Warehouse safety: It's all about attitude
The right company culture is crucial to guaranteeing safety in the warehouse.
WMS: Manufacturing a solution
Broken supply chains in the manufacturing sector will need intelligent fixes.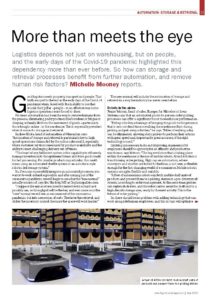 Automation: Storage and retrieval
Will humans be entirely removed from the warehouse?
Racking & Shelving: Structure and discipline
Optimisation leads to efficiency, how can you make material gains?
Flooring & Mezzanines: A design for life
Future-proofing a warehouse means investing in the right infrastructure.
Inventory Management: Cross-industry disruptions
Coronavirus has shone a light on the importance of effective inventory management.
Property
Big Sheds: Keeping the middle ground
Mid-box warehouses have always been popular with buyers.
Regional Focus: Yorkshire and the North-East
Can the north of England survive the current pandemic? management.
Click here to subscribe to the print edition of Logistics Manager