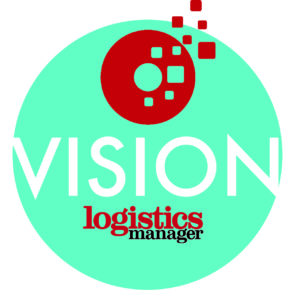 Akabo Media, publisher of Logistics Manager, continues to expand the ways in which it delivers exclusive and original content to our readers with the launch of a new series of broadcast content, 'Logistics Manager Vision'.
"I think we are in a unique position in the marketplace in that not only do we have the print edition of the magazine, the website, our digital magazine and our social media following, but we also have a huge opportunity to obtain some fantastic video content (product demonstrations, interviews, etc) during our exhibitions, IntraLogisteX and Final Destination Logistics," enthuses Nick Bradley, Editor. "With more than 150 exhibitors at IntraLogisteX and almost 2,000 senior-level supply chain and logistics executives visiting, it's a fantastic chance to come face-to-face with a lot of logistics and supply chain thought-leaders from the UK sector."
Logistics Manager Vision kicked off with a 45-minute panel discussion hosted by Michelle Mooney, Assistant Editor, focusing on Brexit, one year on. Panel participants included Olivier Thouard, Customs & Fiscal Representation Director at GEFCO, David Lowe, Partner at law firm, Gowling, James Hyde, Founder of James & James Fulfilment, Neil Jordan, Vice President of Proxima, Chris Ewings, Customs Clearance Manager at Clarksons Port Services and Steven Kirkpatrick, CEO of digital recruitment agency Gojob.
During the discussion, the assembled panelists examined how Brexit, one year on, has impacted the UK supply chain sector. The labour issue dominated the proceedings, although the experts also touched on rising costs of importing and exporting goods, restrictions in terms of red tape, skills shortages, the Goods Vehicle Movement Service (GVMS), and, naturally, the Northern Ireland Protocol as well as how that thorny issue can be resolved.
"For the past 15 years, migrant labour has underpinned distribution, logistics, manufacturing, food production and it's not been a market segment that has heavily recruited UK talent," commented Steven Kirkpatrick.
David Lowe suggested that it feels as though "EU immigration is being replaced by non-EU immigration", meaning the promise of Brexit to 'reclaim' our freedom and create jobs for UK workers hasn't actually materialised.
"Covid will eventually be behind us, whereas the implications of Brexit are here to stay, so long term they will undoubtedly be greater," predicted Hyde.
An article based on the broadcast appears in the February 2022 edition of Logistics Manager. In March, Logistics Manager Vision will focus on 'last-mile delivery trends', and in April the focus will be on 'sustainable transportation and greener fleets'.
To learn how you can take part in a Logistics Manager Vision broadcast, please contact Robert Gouge, Business Development at Logistics Manager, by emailing robert.gouge@akabomedia.co.uk or telephoning +44 (0) 20 8065 0465.