You can find out exactly how Covid-19 has changed the warehouse, and what organisations are doing to survive and thrive, by watching the latest Logistics Manager webinar "Overcoming fulfilment and distribution challenges in Covid-19" – sponsored by Autostore Systems.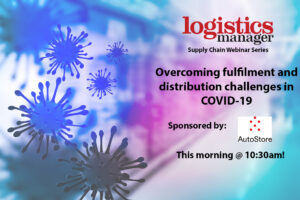 In the response to the Covid-19 pandemic new processes and procedures are required to keep employees healthy and safe – fundamentally altering tried and trusted patterns of fulfilment.
Furthermore, Covid-19 has also altered the way that goods are flowing through supply chains, placing strains on fulfilment operations as they deal with high volumes.
In order to be successful today, organisations have to adapt quickly to this new normal.
By viewing this webinar you will learn:
How one of Europe's biggest convenience store retailers reacted to Covid-19.
How to eradicate inefficiencies and wasted space and time in the warehouse.
How to deliver the right product at the right time, despite the current challenges.
How to future-proof your warehousing environment.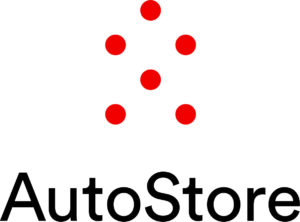 This free-to-attend webinar is the second in a series of supply chain specials from Logistics Manager, looking at the hottest topics in the sector.
This webinar features exclusive presentations from our sponsor Autostore Systems as well as leading food retailer SPAR International, and will be hosted by Logistics Manager Editor Christopher Walton.
Managing Director

 @

Autstore Systems
Already faced with the uncertainty of Brexit, the continued growth of e-commerce, along with ever increasing consumer expectations, COVID-19 has undoubtably created an environment, never previously seen or predicted by retailers, that may shape the sector for generations to come. As a true innovator and disruptor in the fulfilment industry, AutoStore is in a unique position to provide the retail sector with proven technology, that can be incorporated in new ways to overcome the challenges of the future. During his presentation, James Smith, Managing Director of AutoStore UK will share an insight into a new customer experience that can be rapidly adopted by the retail and grocery sector, to create a more secure, efficient and profitable end to end solution for the future. James will also present how this new approach is already being adopted by forward thinking retailers, to future proof themselves against any recurrence of the situation today.
Head of International Operations

 @

SPAR International
Tom Rose joined SPAR International in January 2015, heading up the operations team with a focus on enhancing supply chain performance within the global SPAR organisation. Tom's background is in both retail and supply chain organisations, where he has built up a proven track record in fast moving, high demand environments.  The sharing of insights, knowledge and best practice are key to the SPAR way of working. Tom's expertise in the field of supply chain management and his customer driven supports cost effective solutions that enhance the customer experience and maximise service, key to a winning business formula. Tom is passionate about what can be achieved for the customer, if manufacturers, suppliers, distribution and retail functions work collaboratively across the end to end supply chain.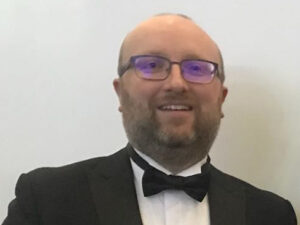 Editor @Logistics Manager
Chris succeed the legendary Malory Davies in September 2019 as Editor of Logistics Manager and host of the Supply Chain Excellence Awards. Day-to-day Chris writes about all things supply chain; materials handling and industrial property and is curator of the annual LM Top 50 Service Providers. He has worked as a business journalist since 2002 and his career as a logistics journalist started in 2008. Before joining Logistics Manager he was Editor-in-Chief for road transport titles at DVV Media International.