The Department for Transport has confirmed to the Road Haulage Association and Freight Transport Association that the work of the logistics sector is "essential" and should continue to the greatest extent possible through the Covid-19 crisis.
The confirmation to the two trade associations came in the form of a letter from Ben Rimmington, co-director, Road Safety, Standards and Services at the DfT. The letter says:
"Haulage drivers, managers, warehouse staff and all other logistics professionals need to continue to go about their business to keep supply chains moving, and government policy is clear that this applies to all supplies chains and not only those for food and medical supplies.

"All travel related to the operation of logistics businesses (including for instance necessary washing of vehicles or supply of spare parts) or necessary travel by logistics workers to places of work such as distribution centres is therefore to be considered 'essential travel' in the context of current restrictions. At all times workers should however follow Public Health England guidelines on social distancing."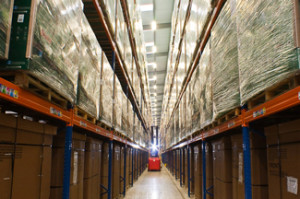 RHA chief executive Richard Burnett said: "The last few days have seen much uncertainty as regards the definition of 'essential workers' and this confirmation formalises the work of those that are keeping the economy moving. This applies to all supplies chains – not only those for food and medical supplies.
"We would urge employers to provide drivers with a copy of the letter that can be shown if needed."