LondonMetric has secured an average rent increase of 42% above  previous passing rents across four warehouses totalling 213,000 sq ft.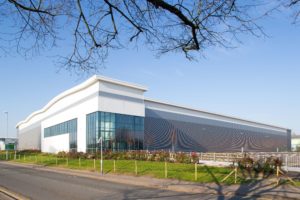 At its Stoke-on-Trent development, Pets at Home has taken a new lease on a 141,000 sq ft distribution unit. The rent of £6 per sq ft compares to the £5.60 per sq ft agreed on the adjoining unit and generates additional rent of £0.8 million a year.
In Birmingham, Network Rail took a new lease on 38,000 sq ft at a rent of £7.50 per sq ft representing an uplift of 28% on previous passing rent generating an additional £0.1 million a year.
Meanwhile at Greenford, west London, Metabolic Healthcare, a fast growing online pharmacy, has taken a new lease on a 34,000 sq ft warehouse at £12.80 per sq ft. The warehouse was recently refurbished and the new rent is 82% above the rent paid on acquisition in 2018. The letting generates additional rent of £400,000 a year.
Additionally, LondonMetric has re-geared a lease on a 50,000 sq ft warehouse in Fareham, Hampshire, where it has extended the term certain by ten years. A rent review has also been settled that increases the rent by 22% to £7.95 per sq ft and represents additional rent of £0.1 million pa;
In total these transactions have generated an uplift in rent of £1.4 million a year, with new rents agreed at an average of 42% above previous passing.
Mark Stirling, asset director of LondonMetric, said: "We continue to see strong occupier demand for well located and fit for purpose distribution warehousing, particularly in urban logistics where there is highly attractive rental growth."