Up to 90,000 lorry journeys have now been cut under the pilot scheme for longer semi-trailers resulting in cleaner air and reduced congestion, the Department for Transport said following publication of the fourth annual report on the scheme.
The economic benefits of the project are estimated at £33 million over the next ten years, with hauliers saving up to one in nine journeys.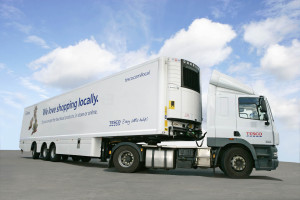 There are now 1,674 longer semi-trailers on the road, 93 per cent of the trial target, and the report by Risk Solutions for the DfT calculates that up to 10.6 million vehicle kilometres have been saved.
Transport minister John Hayes said: "This is good news for consumers, a boost for motorists as it is helping cut congestion with fewer vehicles on the road and it is also helping the environment."
These new lorries are safer; nationally, they have been involved in around 70 per cent fewer collisions and casualties, per kilometre, compared to the average for standard articulated lorries.
Karen Dee, the FTA's director of policy, said: "We are pleased that once again the report is demonstrating that LSTs have a really good safety record. In addition, the improved efficiencies that they offer are reducing the overall number of lorry journeys and thus reducing fuel use and the associated emissions. These types of developments will continue to play an essential part in efforts to tackle climate change and improve air quality."