The January 2016 issue of Logistics Manager, is now free to read online as well as on iPad and Android.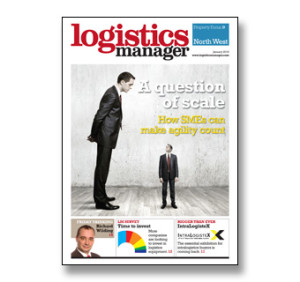 Cover Story: A question of scale
Companies don't need to be big to be successful. SMEs can use logistics to level the playing field.
SME logistics providers: Strategies for success
Competing in the third party logistics market is never easy, but SMEs can point to a number of advantages.
SME materials handling: Right truck – right price
When it comes to choosing materials handling equipment for your business, size really doesn't matter. The same considerations need to be made whether you have one pallet truck or a fleet of reach trucks and forklifts.
Black Friday: Has the beast been tamed?
We explore the ups and downs of Black Friday 2015 and examine the lessons that have been learned.
LM survey: Omni-channel considerations
Logistics Manager's state of the market survey has thrown up some surprising results in terms of what companies are looking to invest in to face a challenging marketplace.
Property: Can't get no satisfaction…
Rents are rising in the North West and there is a return to speculative development – but is it enough?
Rail freight: Staying on track
Everyone wants to see more freight moved by rail, but there are big challenges involved, notably the creation of more capacity on the rail network.
Read the January issue online
You can read this issue of Logistics Manager online. Click here to visit the site.


Click here to subscribe to the print edition of Logistics Manager