The June 2017 edition of Logistics Manager is now out in print and online. It is also available on iPad and Android.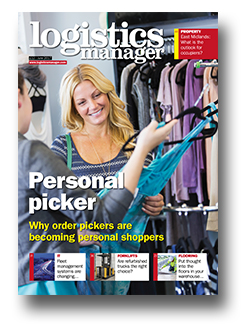 Cover story: Now we're all personal shoppers
Ten years ago, the idea of whizzing goods around the country, delivering to doorsteps a day after they were ordered would've been the exception…
Fleet management: Driving better systems
Customer expectations, the driver shortage and compliance having a big impact on how fleet management systems are designed…
Forklifts: Tough of the track
Looking for a new truck? Why not think about a refurbished unit instead – reliability and value are guaranteed…
Awards: The search is on
Do you manage an outstanding supply chain – then it's time to enter the Supply Chain Excellence Awards.
East Midlands: A thirst for more…
With demand unabated for logistics space; what is the outlook for occupiers across the region?
Intralogistics: Floor slowing you down?
It's worth putting some thought into the floor of your warehouse…
Round table: Supply chain integration
The ability to process and share data across the supply chain is becoming increasingly important…
Urban strategy: Hot property
Urban warehouses are hot property, but how easy is it for occupiers to secure the property they need?
---
Click here to subscribe to the print edition of Logistics Manager