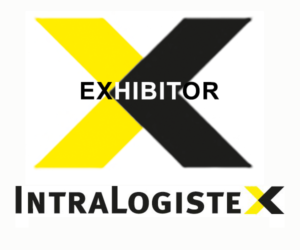 TJ Morris, headquartered in Liverpool, is one of the fastest-growing British retail chains in Europe. The family business operates 575 stores under the 'Home Bargains' brand. This number is expected to increase to 1,000 within a few years. The Lowpad solution is set to take care of the last part of the unautomated operation of the TJ Morris DC in Amesbury, which went live in 2015.
Following the company's path to automation, among which was the earlier investment of an automated order picking system, TJ Morris has entrusted the last piece of automation of marshalling the roll containers to the docks to the Dutch AMR supplier, Lowpad. "After reviewing the marketplace for suitable AGVs, we chose Lowpad because of its unique ability to handle fully loaded retail-store stock-cages and the simplicity of implementation their solution offers," a TJ Morris company spokesperson said.
In total, 91 Lowpads will automate the transport of 675 roll containers per hour from the automated order picking system to the 40 docks. This 24/7 operation will be managed by Lowpad's in-house developed software, where the roll containers will be transported in front of the docks in the correct shop sequence. Next to the Lowpad software and AMRs, the company also provides several handover stations to facilitate the transfer from the roll cages from elevators and the LOLLOPS to the Lowpads.
According to the planning, the project is to go live at the end of 2022.
"At Lowpad, we are very proud to have TJ Morris as our customer and we are looking forward to deliver our complete Lowpad solution, which automates all the transports of roll cages, in a almost 75,000ft2 area," explains Jonathan van den Dool, Sales Manager, UK.
Lowpad is a company that offers solutions to automate existing processes with their in-house developed software and AMRs. They offer a unique brownfield development proposition by automating transport of existing load carriers in existing processes and buildings.
If you want to see Lowpad's latest warehouse technology, make sure to register for the UK's best intralogistics show IntraLogisteX, and see them on stand 422!