AP Moller – Maersk has more than doubled its warehousing and distribution activities in North America with the acquisition of Performance Team for $545 million (£422.6 million).
Performance Team specialises in B2B and B2C distribution for retail, wholesale and e-commerce and has 24 warehousing sites across the US, including west coast and east coast activities – totalling 8.6 million sq ft
Maersk Warehousing and Distribution in North America has 22 locations covering six million sq ft.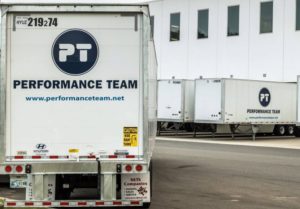 Vincent Clerc, chief executive of ocean and logistics at Maersk said: "With this acquisition we invest in premium operational capabilities to significantly boost our existing Warehousing & Distribution offering. This will strengthen our ability to deliver products and solutions that meet our customers' end-to-end supply chain needs
Maersk has previously stated that its strategy focuses on growing its non-ocean activities from 25% to 50% of revenue to become an integrated container logistics company, offering end-to-end supply chain solutions.
Meanwhile the shipping giant said it expected a "weak start to the year" as a result of factory closures in China due to the coronavirus outbreak.
For 2019 the company reported a revenue of $38.9 billion for 2019, down from $39.3 billion in 2018, while EBITDA increased 14% to $5.7 billion (from $5 billion in 2018).