Major Australian retail company Coles has selected WITRON to deliver two automated ambient distribution centres in Queensland and New South Wales as parts of its supply chain modernisation program that will improve availability for more than 21 million of its customers while lowering costs.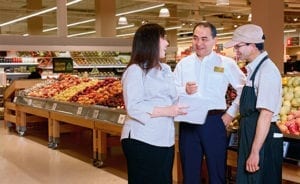 The two distribution centres will respectively supply a full range of ambient grocery lines to more than 240 Coles supermarkets in New South Wales and more than 170 supermarkets in Queensland.
WITRON will integrate its Order Picking Machinery, Car Picking System, Automated Layer Picker, as well as a fully automated shipping buffer and a module of the All-in-One Order Fulfilment System specifically developed for food retailers and omni-channel distribution centres.
WITRON will also be responsible for the implementation of all IT, control, and mechanical components including steel construction, stacker cranes and conveyor system which will all be developed by its in-house logistics experts.
"The modernization of our supply chain will provide a safer working environment for our team members, lower supply chain costs, enhance our overall business competitiveness and make life easier for our customers by having the right offer in the right location," said Coles CEO Steven Cain.
"We believe that by the end of 2023 when the projects are finished, these two new Coles distribution centres will be the most modern logistics infrastructure assets in Australia" said WITRON's CEO, Helmut Prieschenk.