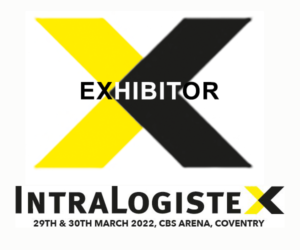 With only a couple of months to go until the UK's best, biggest and only annual intralogistics show, IntraLogisteX, Logistics Manager catches up with Gavin Clark, UK Country Manager at EPG 
IntraLogisteX is for logistics professionals who are looking for solutions to their current and future challenges, from the latest materials handling technologies to full-scale warehouse automation options. This event is designed for end-user practitioner logistics professionals such as warehouse managers, heads of distribution, IT directors and lead project managers.
To find out more about EPG (exhibiting on Stand 920) and what the company has planned for the show, keep reading…
Could you please give me a little bit of background about you, your career path in the industry and any notable achievements?
I've worked in WMS and supply chain for nearly 20 years, mainly in WMS. Working with companies of all sizes, helping many of them to grow very rapidly using a combination of operational consultancy and powerful software to enhance and improve what they do. Some of the highlights include working on a project for London 2012, JLR, SSE, SGBD, OSCE and UN to namedrop a few!
Could you possibly give us some fun facts about yourself?
I'm sad to say that many years ago, my life outside of work used to be fairly active, from playing five-a-side football five nights a week, to now golfing five to six times a year. Age is creeping up on me, so bowls and reading seem to be in my short-term future!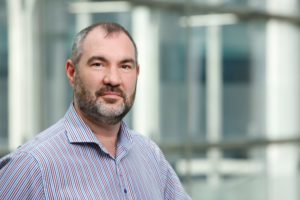 What is your position within the company and your role and responsibilities?
My role is 'Country Manager' which means that I get involved in various aspects of the business, from sales through to delivery and customer support. Working very closely with the customers and UK team means that every day is different, which is just how I like it.
Can you tell us any technical developments that you are working on at the moment, or what we can expect from your company in the foreseeable future?
Of course, we are constantly working to improve our solutions. Each version of our hardware and software is more performant and user-friendly than the previous one. And very important – always perfectly co-ordinated for an optimal and unique overall concept. In doing so, we rely on feedback from our customers, current trends on the market and the latest technologies. In a few months, our brand-new major release Lydia 9 will be available. We don't want to give too much away yet, but it will again bring relevant improvements in terms of overall performance and user-friendliness. We already offer customers the possibility to make adjustments to the Voice Dialogue themselves, independently of us as the manufacturer, if necessary. We will also significantly improve this possibility.
At IntraLogisteX, will you be launching anything new to the market?
We introduce our new voice-optimised mobile computer VOXTER Vantage. It's the perfect match to LYDIA Voice. It is setting new standards in terms of overall performance, stability and durability. In comparison to its predecessor model, the VOXTER Vantage enables 30% faster voice recognition, is equipped with the optimised enterprise operating system Android Industrial+ and offers considerably improved Wi-Fi performance.
Seamless interaction between hardware and software is the key to a successful voice solution in a logistics environment. Customers who switch from other voice systems to LYDIA Voice witness a 6-18% increase in productivity on average. In VOXTER Vantage, LYDIA Voice customers are now receiving a hardware solution that increases productivity and performance even further, leading to greater overall performance.
Don't miss this exclusive event; register now for IntraLogisteX!