This year's Supply Chain Conference is addressing some of the big topics affecting the supply chain and logistics sector in 2021 and beyond. It is therefore no surprise to see some of the biggest companies taking part as well as some the industry's leading practitioners speaking
Dan Withers, Head of Category Supply Chain & Logistics Procurement at Sainsbury's, will be one of three such experts appearing in a must-attend panel discussion focusing on what the future holds for the traditional retail supply chain, alongside Pόl Sweeney from Descartes and Eleni Papandreou from Lidl.
Logistics Manager catches up with Dan ahead of the Conference to see how the past year has gone for the supermarket giant and how his career pathway has given him the experience to grapple with some of the challenges thrown at the world in the past 15 months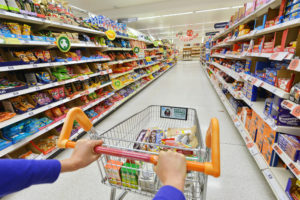 What has been your career pathway to Sainsbury's?
I started my logistics and supply chain career with a number of different roles as a supply specialist and movement controller in the British Army, managing replenishment and priority order dispatches from Donnington. In the Army, I organised fresh fruit and vegetables into Croatia and then transhipped onto military convoys into Bosnia. I managed container distribution and yards, I organised road and rail into Kosovo, and also managed the Falkland Islands warehouse in Marchwood military port in Southampton. Coming out of the military, I then worked for Maersk for 13 years in a number of positions in the UK and then in Copenhagen. My roles included managing a freight-forwarding business and global operations project manager for supply chain projects worldwide. Then, finally, I headed up Procurement and Lean Six Sigma in a UK haulage and storage company, which is now part of Freightliner. Wishing to expand my procurement and supply chain experience in other industries, such as hospitality, manufacturing and retail, I joined Procure4 as Academy Leader – Head of Indirects. Procure4 is a supply chain and procurement consultancy working with lots of different clients such as Costa Express, Weetabix, PHS, M&S and the RAC.
Could you possibly give us some fun facts about yourself?
I enjoy a bit of art and am an avid sports fan – although armchair these days – but I represented the Logistics Corp for rugby and the combined services in tug of war.
What is your position within Sainsbury's and your role and responsibilities?
As Head of Category Supply Chain and Logistics Procurement at Sainsbury's, I am responsible for leading commercial activities in the supply chain and logistics function. I have a team of seven and a spend of something in the region of £1 billion a year.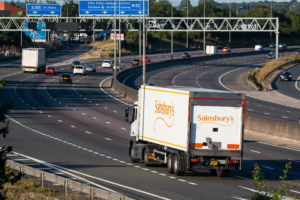 What excites you about the sector?
I think the evolution of the supply chain excites me and the fact it's always changing. You need to be agile in your approach. I am also excited by the net-zero challenges facing us.
Can you talk a little bit about the challenges you face in your role?
A lot of it surrounds complexity. We have had more issues this year in particular, with Brexit, the Suez Canal blockage and shortages of labour and increases in costs. Risk mitigation and management is key to overcoming challenges and linking all of the teams together to deliver end-to-end solutions at pace.
What role has technology to play in how you successfully your organisation achieves its supply chain goals?
A big one that I only foresee increasing is how we are recording our sourcing, optimising loads and multi-channel sourcing strategies.
New technologies, growth in e-commerce and sustainability are mega-trends that will continue for some time. What new ones do you see on the horizon?
The net-zero challenge will be huge, and it will significantly impact sourcing decisions and strategies. I think blockchain will become more important, especially with Brexit, and ensure we know and can audit where and how we source.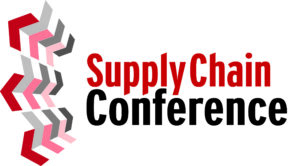 And of course… the pandemic…. It's been one of the most significant disruptions to global supply chains ever. What opportunities are there now to redesign supply chains to be smarter and more resilient? What important things have we learned as a result of how we dealt with the pandemic in terms of resilience?
I think we make decisions faster. We have a great opportunity to redesign supply chain putting net zero front and centre. The pandemic and recent Suez Canal issue has shown how fragile the supply chain can be and risk management and building a resilient and agile supply chain can be a key differentiator in times of crisis, but also opportunity to optimise when there are less immediate challenges.
Dan will be taking part in a panel discussion from 11:45am-12:30pm on day one of the Conference, 16th June, entitled 'What does the future hold for the traditional retail supply chain?', alongside Pόl Sweeney from Descartes and Eleni Papandreou from Lidl
The Supply Chain Conference is free-to-attend for supply chain practitioners and takes place virtually on 16th and 17th June 2021. To register for the event, please click here