Mercedes-Benz Cars is testing a prototype blockchain project with strategic partner Icertis focusing on consistent documentation of contracts in the supply chain.
It said: "Daimler requires its direct suppliers to vigorously pass on and control standards and contractual obligations with regard to working conditions, human rights, environmental protection, safety, business ethics and compliance within the supply chain.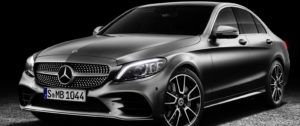 "The blockchain prototype allows a transparent mapping and understanding of this transmission across the entire supply chain. Should one of the sub-suppliers deviate from the contractual obligations, this becomes visible in the Blockchain, similar to a secure accounting system."
Acceptance by suppliers and partners is now being tested in a pilot project, and feedback is being obtained.
Wilko Stark, member of the divisional board of management Mercedes-Benz Cars, procurement and supplier quality, said: "Blockchain technology has the potential to fundamentally revolutionize our procurement processes, and could affect nearly the entire value chain. Global supply chains are becoming increasingly complex. With our Blockchain prototype, we are in the first step testing one of diverse possible applications with the aim of increasing transparency beyond our direct suppliers."