Fashion retailer Missguided has signed a seven year agreement with Norbert Dentressangle for the provision of e-fulfilment, with the two firms set to invest in a purpose-built 250,000 sq ft fulfilment centre in Manchester.
Norbert will take over running of an existing facility from the end of March for the fashion retailer, which reported a 71 per cent upturn in sales for the six months ending January. It will be responsible for all activities within the centre, including the receipt of goods from Missguided's suppliers, order picking, marshalling, packing, despatch and returns management. Alongside taking control of the facility, which the new centre will replace, Norbert will transfer more than 250 colleagues currently employed by Missguided.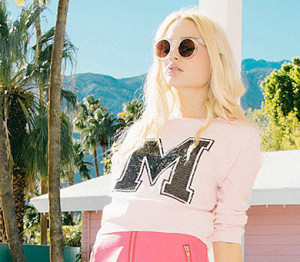 Missguided's founder, Nitin Passi said: "A great customer experience is a key part of our strategy and as the business continues to grow rapidly we have made the decision to partner with a world leader in logistics so we can not only maintain our experience but also improve our service as we continue to grow."
Work on the new facility will start this summer with go-live scheduled for the first half of 2016. A mezzanine structure will provide total floor space in excess of one million sq ft, more than five times the size of the current facility.