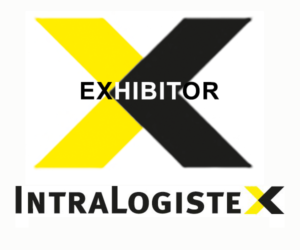 MiTEQ helps supply chain enterprises to improve asset visibility, productivity and efficiency using advanced asset tracking and management solutions.
The company will be showcasing one of Zebra's Intelligent Cabinets, alongside Ivanti Wavelink's Velocity platform, at IntraLogisteX 2022 next week, to demonstrate how warehousing businesses can move their mobile devices away from legacy systems, then optimise and manage them in a way that prevents losses, streamlines processes, and generates actionable insights for business leaders.
Zebra Technology's 2024 Warehouse Vision Study referenced 'worker comfort', 'seasonal labour', and 'labour retention' as the top three, of seven, priorities for labour initiatives by 2024.
MiTEQ is helping warehouse enterprises deploy Ivanti Wavelink's Velocity platform, to modernise traditional 'green screen' layouts, on mobile computers, and make it easier for new workers to get to grips with unfamiliar enterprise systems.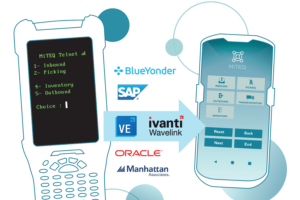 "Why is this so important?" asks Annie Wilson, one of MiTEQ's mobile technology experts. "Because half of the battle is choosing the right mobile technologies, and the other half is making it simple and straightforward for workers to click the right buttons and engage with systems in the right way."
Where existing mobile systems are presenting users with several buttons to click – six of which might be irrelevant to their role, or day-to-day tasks – MiTEQ is enabling businesses to select the right buttons to display, and present them in a way that is easy for workers to engage with. These changes are dramatically improving productivity while preventing task-critical mistakes from occurring.
On top of this, during IntraLogistex 2022, MiTEQ will also be demonstrating an Intelligent Cabinet solution, manufactured by Zebra Technology, and designed to improve the security of mobile device storage, automate device provisioning, and make is effortless for business leaders to keep track of device usage.
"If a single worker's mobile device goes down – or missing – for just a few minutes, productivity can be dramatically reduced and customers impacted," says David Degrassi, a specialist in enterprise mobile computing. "Even short recovery delays can compound and create longer fulfilment delays."
Zebra Intelligent Cabinets have been developed with more than 15 years of experience, and offer a portfolio of both standardised modular and customised storage solutions, to enable optimum business continuity and efficiencies in warehouse, transportation, logistics, and retail operations.
If you want to see MiTEQ's latest warehouse technology, make sure to register for the UK's best intralogistics show IntraLogisteX, and see them on stand 104!