Birmingham-based Mobile People.Powered.Logistics has acquired Buckinghamshire-based 3PL and warehousing provider PDX Logistics.

Both Pallet-Track members, the combined businesses will make some 250,000 palletised collections and deliveries in 2020. The combined companies will employ over 100 people across two sites and operate some 70 HGVs.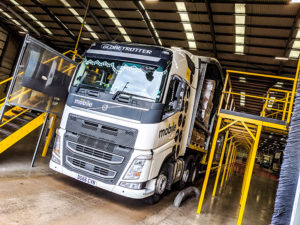 Ian Jolly, commercial director at Mobile PPL, told Logistics Manager that in making its first acquisition Mobile PPL would move into shared user warehousing services where it can concentrate on 3PL services.
Jolly also said that the group plans to invest heavily in automation for its warehouse and transport operations over the next 24 months.
Mobile PPL has grown from £2.5m million turnover in 2015 to £8.6 million in 2019. PDX Logistics adds £2.5 million of annualised turnover to the business and the group is targeting a turnover of £12 million in 2020.
PDX Logistics management and staff will all stay in place, including director Claire Norton and general manager James Benjafield.
Matthew Marriott, MD at Mobile PPL, said: "The idea for us is to have a premium end-to-end supply chain solution servicing industry and retail-focused on London and the Home Counties where storerooms and exclusive warehouses are sometimes unaffordable. This will allow us to develop further key target relationships for our expansion plans across the south of England"