Mothercare has set out plans to close 50 stores and find further cost savings of £5 million as part of a package to refinance the business.
The retailer made a UK pre-tax loss of £79.4 million in the year to 24th March 2018, compared to a loss of £9.7m the year before.  Although its international business showed profit of £28.4m, the group still made a pre-tax loss of £72.8m.
The proposals for a company voluntary arrangement will mean the store portfolio will be reduced to 78 stores in 2020 from 137 now.
Setting out the plan, Mothercare said: "Given the worsening state of the company's financial position through the last six months and the on-going sustained losses in its UK operations, the company's board concluded that there is no viable or acceptable alternative to today's UK restructuring and CVA proposals which are expected to enable the company to refinance its business fully."
The company's results for the 12 weeks to 24th March showed that UK like-for-like sales were down 2.8 per cent as a result of reduces store footfall. However, online sales were up 2.1 per cent and now represent 49 per cent of its UK sales.
A refinancing package will provide an additional £113.5m funding for the business.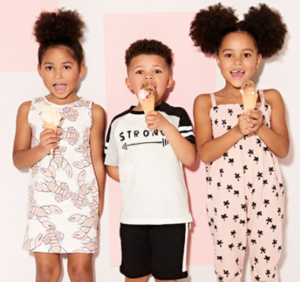 The closure programme and rent reductions arising from the CVA Proposals are expected to reduce Mothercare's cost base and/or eliminate losses of at least £10m per annum on a run rate basis.
"Management have identified a number of opportunities to generate and/or realise cash from our operations arising from the CVA store closures, as well as other management actions. In total we plan to realise at least £15m cash within 18 months from these store closures, working capital management and other actions.
"It remains apparent to the board that our attitude to cost and efficiency needs to reflect both the situation in which the company has found itself and the size and scale of the business following the CVA Proposals. While the board took action in the second half of FY18 and reduced central costs by £10m per annum, there remains considerable opportunity to improve efficiency without compromising the business' capability and customer proposition. There are plans in hand to reduce costs further, while ensuring that we provide the same high value and exceptional service to our customers."
The retailer has also brought back Mark Newton-Jones as chief executive. Newton-Jones stepped down in April to be replaced by David Wood. Wood will now become group managing director.
Mothercare is the latest retailer to explore the CVA approach to reduce its exposure to the high street either through store closures or rent reductions. House of Fraser is reportedly in negotiations over its store estate, as is Genus UK which owns Select Fashion, Poundworld, Carpetright, Byron burgers, and Prezzo.