Gordon Mowat has been appointed director for Clothing & Home supply chain, logistics and planning at Marks & Spencer.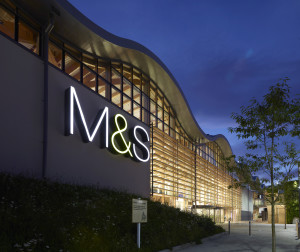 This new role is part of the retailer's plan to bring the supply chain and logistics functions for its non-food business closer together to provide an efficient end-to-end supply chain that supports its strategic priority to recover and grow its Clothing & Home business.
Mowat has extensive logistics, supply chain and wider strategic experience, having held positions in retail and customer facing organisations Jack Wills, Morrisons and P&G and as a consultant at McKinsey.
He will join M&S at the end of August and will report to managing director of Clothing and Home, Jill McDonald upon her arrival in the autumn.
A spokesperson said: "Gordon brings extensive logistics, supply chain and wider strategic experience to the role, having held positions in retail and customer facing organisations. We're delighted he is joining the business and his appointment supports our strategic priority for Clothing & Home and will ultimately help us deliver for our customers."