60 per cent of 150 MPs polled have backed the Road Haulage Association's campaign for grant support to train more truck drivers.

The RHA conducted the poll ahead of today's budget, and found that 29 per cent indicated strong support for the proposals that aim to increase the amount of trained, UK drivers – as opposed to bringing in drivers from overseas.
It wants chancellor George Osborne to provide targeted, time-limited funding to enable hauliers to get new drivers licensed and qualified to work.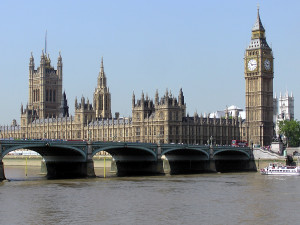 RHA chief executive Richard Burnett said: "This is a hugely significant result, given that MPs from all sides know the pressure on public finances. It also shows a keen awareness of the importance of road haulage as a key service industry on which the UK economy depends.
"The industry has been putting forward a strong, urgent case for firms to get funding support to reverse a worsening driver shortage and strengthen the skills pool in the UK. The Chancellor now has a huge opportunity on March 18 to help get the industry moving in the right direction – this survey shows that the majority of MPs agree with that."
Transport leaders from the RHA and Freight Transport Association have voiced concern that the UK is facing a potential 45,000 driver shortfall.