MPs have launched an inquiry into the skills shortage in road haulage – notably the shortage of HGV drivers.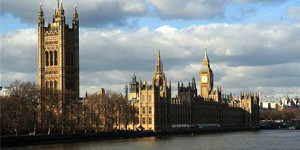 The House of Commons Transport Committee will investigate what action government has taken to address industry concerns about a lack of skilled drivers in the road haulage sector, and assess how effective the government's response has been.
The move has been welcomed by the Freight Transport Association. Chief executive David Wells said: "In our recent conversations with MPs we have emphasised the real problems the logistics sector is having in attracting new recruits and suggested that Government and the industry need to work together to find solutions which enable us to keep delivering the goods for the UK economy."
The committee will examine:
The role of Government in supporting recruitment, and encouraging a diverse workforce, for the road haulage industry.
Aspects of current Government policy which may deter new entrants to the workforce e.g. proposals to ban daytime deliveries in cities.
The quality of daytime and overnight facilities for road freight drivers.
The role of the Driver Certificate of Professional Competence (CPC) qualification in improving the professionalism and safety of drivers from the UK and abroad on UK roads.
The extent to which statistics reflect the experience of road haulage companies regarding the shortage of a skilled workforce in the road haulage sector.
It has set a deadline of 19th October for written submissions.
* The Transport Committee has also launched an inquiry into surface transport at airports. It will examine whether strategic connections to airports fulfil current and future requirements in terms of range and capacity.