Marks & Spencer has signed a deal with Clipper to flow store-returned merchandise back into its fulfilment centre at Castle Donington ready for re-allocation.
Clipper will provide stock handling and reprocessing at its Swadlincote facility, ensuring that merchandise is presented ready for re-sale in a cost-effective, efficient manner.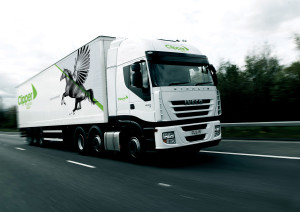 The operation has been developed within Clipper's specialist returns management proposition, 'Boomerang'. The Clipper facility is integrated with the M&S warehouse management system, allowing control and visibility of items throughout the process.
Adrian Harris, director of clothing, home and multichannel logistics at M&S said: "Having undertaken a trial with Clipper to support our returns operations, we are delighted to announce that we have now put a contract in place – recognising the value created by the strong partnership that has developed. We are confident that the innovative approach to solutions provided by Clipper will help us remain at the forefront of best practice, and that the relationship will continue to enhance the services that we are able to provide"
Tony Mannix, CEO of Clipper said: "Returns management is a big issue for many retailers, and we are proud to help M&S with our Boomerang service, which was developed with a key focus on returns handling capabilities."