Marks & Spencer has said that its move to a national network of distribution centres will be complete next summer as it looks to "work to fix the basics of its supply chain".
The retailer said that it needed to move faster to address long-standing issues in its clothing and home supply chain around availability and flow of product.
In November M&S warned that "a fundamental rethink" was required when it came to the planning, flow, visibility and complexity of deliveries, which had resulted in poor availability and excess stock and markdown.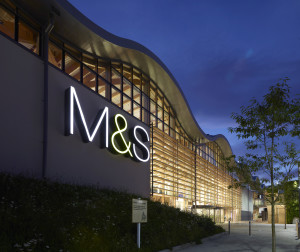 M&S said that moving to a nationally connected network would see product move directly from a supplier to an NDC to an M&S store – helping improve flow of product through the supply chain and therefore availability nationwide for customers.
This migration will be led by M&S chief supply chain officer Paul Babbs, who joined in November.
Previously M&S operated a series of RDCs that served a cluster of stores. M&S said that availability for the customer was limited by what their local distribution centre held in stock.
As a result, two RDCs will close: Long Eaton, Derbyshire (run by DHL) and Thorncliffe Park, Sheffield (run by XPO).
A spokesperson for DHL said: "As M&S transitions to a nationally connected supply chain network it is proposing to close its Long Eaton regional distribution centre in spring 2021, with the DHL-operated transport office relocating to M&S' distribution centre at Castle Donington.
"Our affected warehouse staff have been informed and will shortly enter into consultation with the company and union representatives to discuss its implications and their options, including the possibility of redeploying to other DHL operations locally.
Modernising the M&S supply chain
"M&S stresses the decision is part of wider plans to modernise its supply chain and in no way reflects on the high levels of service delivered by the team at Long Eaton over the years.
"We will continue to work in partnership with M&S at several of its nationally connected sites."

An XPO spokesperson said: "Following a review of their operations, our customer has decided to withdraw its operations from the M&S Thorncliffe warehouse. We have entered into a consultation period with colleagues, the trade union and elected employee representatives to finalise the plans. We will work to support employees through this time.
As part of the transition to the NDC network, M&S said it would be investing in its six national distribution centres: Welham Green, Bradford, Stoke, Swindon, Thurrock and Castle Donington.
Welham Green is the newest national site and opened in August last year – it consists of two buildings: one for boxed product and one for hanging items. Equipment from other sites was reused or repurposed in the build, allowing money saved to be spent on a new mechanised system for moving product around the site. At 459,000sq ft, eventually Welham Green will hold one third of M&S's retail stock.
M&S said it was also investing in cost-efficient extensions to Bradford and Stoke-on-Trent.
At Castle Donington (which also holds online stock) M&S has recently completed the build of a new mezzanine to support what M&S said was increased demand to its website. This extension, it said, enabled its biggest ever day for Castle Donington over Christmas with 417,000 items being sent out.