The Supply Chain Excellence Awards have added a new category for 2024 – The Event Logistics Award.
This award is open to any event organiser – in sport, entertainment, business, government or anything else – and the logistics providers working with them. It will look to recognise the vital contribution made to the success of events like Eurovision, Wimbledon, and the Chelsea Flower Show by the excellence of their logistics planning and execution.
The Awards programme, now in its 27th year, is the most prestigious in the logistics and supply chain management sector. Last year winners included NHS England for the covid vaccine programme, UNICEF for their programme delivering those same vaccines to the developing world, and Crown Agents for their programme with the Ministry of Health delivering urgent medical aid and life-saving equipment to the Ukraine.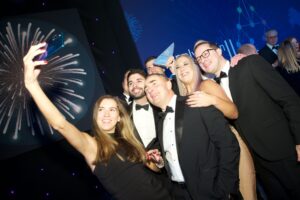 The winner of the Event Logistics award will be celebrated alongside this year's other winners at the award ceremony at the Hilton Park Lane on November 9th.
Entries are open now, and close on July 28th.
Every year, the Supply Chain Excellence Awards have grown, with the number of guests in 2022 hitting 800. They are hosted by the sector's key business magazine, Logistics Manager.
The aims of the Awards are to recognise different aspects of supply chain success. Judging criteria include:
To recognise outstanding achievement in supply chain management
To reward those companies who have attained the highest standards
To highlight the importance of, and the opportunities offered by, excellent supply chain management
To celebrate, as an industry, the successes of the past year
To provide a unique networking opportunity for the world's senior supply chain professionals