The number of HGV's registered in the UK rose 12.6% in 2019, with 48,535 units registered, according to the SMMT, after two years of decline.
The growth in registrations of vehicles above 6-tonnes GVW was, the SMMT said, a result of increased registrations in the first half of the year ahead of the mandatory fitment of Smart Tachographs in June.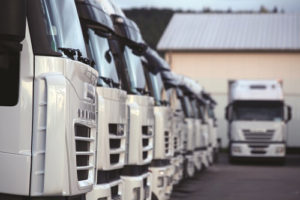 SMMT chief executive Mike Hawes said: "While fluctuating fleet buying cycles and regulatory changes had a role to play, heavy goods manufacturer investment into the latest low emission technology is making these vehicles increasingly attractive to fleet operators.
"New HGVs will play a vital role in improving air quality so our aim should be to get more of these high-tech, low emission vehicles onto our roads – and for that we need the right conditions to give operators confidence to continue to invest in their fleets."
Registrations of rigid trucks grew 10.6%, driven by a double-digit percentage increase in the 6 tonne to -16 tonne segment and a smaller 8.4% rise in demand for trucks above 16 tonnes. Elsewhere, the market for articulated trucks also rose, up 12.6%, as 22,191 models joined UK roads, with 3-axle artics enjoying a 14.5% boost.
In 2019, tractors remained by far the most popular segment, taking 44.6% of the market, with demand growing 12.9%.