Logistics service provider Kuehne + Nagel is to move into a new 16,000 sqm (172,223 sq ft) logistics facility built by Goodman at bayernhafen in Regensburg, Germany.
The logistics centre will consist of two units and is scheduled for completion by the end of 2019.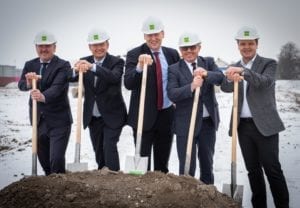 bayernhafen in Regensburg important transhipment point for freight traffic in Eastern Bavaria and inland shipping throughout Bavaria. K Kuehne + Nagel will join over 80 companies settled at bayernhafen.
"The new building is a clear commitment to the Regensburg location and to the strong East Bavarian economy. We are creating the infrastructure so that our customers can continue to develop in the best possible way," said Kühne + Nagel regional manager Bavaria Henning Mack.
Kuehne + Nagel has also secured the right of first refusal for the second unit of the new logistics centre.