Canada's Public Sector Pension Investment Board is to buy out its fellow shareholder in Forth Ports Ltd, Arcus European Infrastructure Fund. After completion of the deal it plans to partner with other long term investors in the business.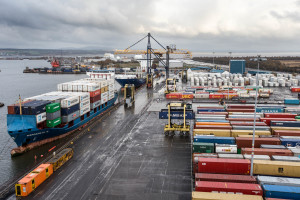 Forth Ports owns eight commercial ports including Tilbury, Grangemouth, Rosyth and Dundee. It is building a new terminal Tilbury 2 next to the existing site on the Thames.
In the year to 31st December 2017, Forth Ports made an operating profit of £96.4 million on revenue of £214.8 million.
"This is a landmark transaction for PSP to increase our stake in a strategically located, top-tier infrastructure asset in the UK," said Patrick Samson, managing director and head of infrastructure investments at PSP Investments.