NewCold is looking for a site for its second frozen warehouse in the UK, Jon Miles, the company's UK director has revealed.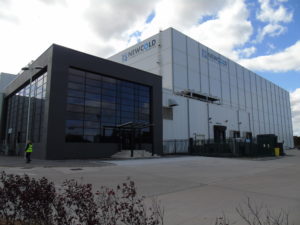 Last year the company unveiled its first UK site – an automated facility at Wakefield which can handle 3,000,000 pallets annually.
The site has total volume of over 4 million cubic metres, and capacity to store 143,000 pallets – at a constant, minus 23 degrees. 175 pallets come in and out every hour.
Unloading NewCold's bespoke-designed moving floor trailers can be achieved in just five minutes.
"With the success of the Wakefield facility and the increasing demand for a quality temperature-controlled logistics offering, NewCold are actively looking for a site for their second UK facility," said Miles.