Retailer Next has cancelled some £290 million of purchases from suppliers due to the excess of stock currently in its warehouses and supply chain.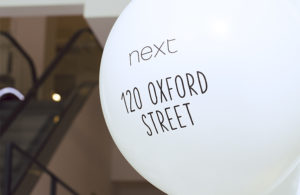 Next said its sales had fallen 41% in the year to 25 April, with store sales down 52% and online down 32%.
It said that this reduction in sales volumes had meant it had a lot more stock in its warehouses than anticipated and the excess stock would have prevented the intake of new stock and "inhibited ongoing operations".
In a statement to investors it said the problem had been addressed through the addition of some £2 million of third-party storage facilities in the UK and, in some cases, by holding stock in source countries.
Next also said it had endeavoured to be fair to suppliers despite the cancellations: "In a letter to our suppliers in late March 2020, Next committed to honour and pay them in full, on normal payment terms, for orders that were due to leave supplier factories up to and including 10 April 2020.
"Orders due to leave supplier factories after this date that are no longer required, have been cancelled and compensation payments made towards the raw materials that suppliers have acquired," it said.
Warehouse operations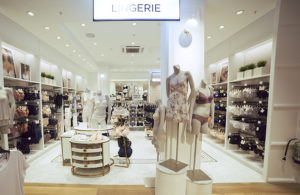 On Thursday 26 March, Next closed all of its UK warehouses and distribution networks in order to adapt our operations to working safely during the pandemic.
It said that during the 18 days of closure it re-organised all aspects of its warehousing to ensure social distancing and improved sanitation.
Next also re-organised the flow of pedestrians, adapted exits, entrances, congregation areas, rest areas and workstations.
It also changed picking routines to smooth workflow during the day and removing delivery promises eliminated the peaks in activity most likely to result in close contact between operatives.
"We are now very confident that our colleagues in the warehouses can return to work safely, with social distancing and sanitation procedures in place and rigorously monitored," it said.
Its warehouse picking operation re-opened on Tuesday 14 April, and it said the ramp-up of operations was "necessarily slow" as staff inductions needed to be conducted in small numbers to ensure that employees were familiar with new ways of working.
"To limit volumes, we are only enabling customers to order the number of items that we can pick safely on any given day," it said.
"At that point we then stop taking orders, switch to browse-only mode, and re-open the following morning.  Given the initial capacity limitations, we first opened with only Childrenswear products available.  Since then, we have steadily increased the products available for sale and we now offer around 70% of our ranges.
"As each day goes by, we have steadily increased the numbers of people working in our operations and the capacity at which we are able to operate.  We hope to increase capacity to around 70% of normal levels within the next two weeks."
Logistics Manager will publish a special sector report looking at the current challenges for fashion supply chains in its June edition. 
To participate, please contact:
Editorial: Christopher Walton
Commercial: Olly Filmer