Next is investing £200 million in upgrading its warehouses  over the next four years to increase online sales capacity by 75 per cent. This would allow it to increase online sales by around £1.5 billion a year.
In the current year, it is investing £30 million in an automated storage and retrieval system for returns. It is also spending £15 million to upgrade its forward picking areas for boxed stock.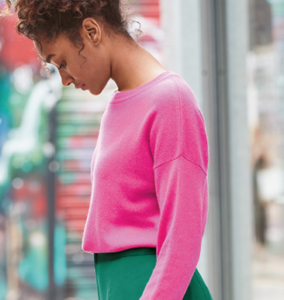 In its half year results, Next said the recent acceleration in online sales had taken some of its warehouses close to their capacity limits. "While we have been able to operate effectively and maintain service levels, the operation of these warehouses at or near capacity has increased our operating costs."
Next's warehousing is modular, spread over five sites. The company is planning to invest £200m over four years in its warehousing and other online infrastructure. It is currently committed to £70m of the programme.
For the half year, Next's total sales rose by 3.8 per cent to £1.99 billion, with growth in online outpacing a decline in high street sales. Operating profit was up 1.6 per cent to £331 million.
Chief executive Lord Wolfson said: "The overarching story centres on the profound and rapid structural change in our sector, with ever increasing volumes of sales transferring online. It is worth reflecting that 10 years ago Next Retail contributed £2.2bn turnover to the group and accounted for 67 per cent of group sales and profit. This year we expect Retail sales, at just under £2bn, to contribute less than half of our group sales and only 30 per cent of group profit.
And, he said: "The transition from Retail to Online has not been painless and represents a continuing battle. The juxtaposition of Retail's fixed cost base with Online's variable costs and lower third-party margins is challenging. To make up for the profit on a 5 per cent loss of sales in our Retail business, Online sales (at current average margins) would have to grow by 8 per cent. Of course, as our Online business grows in size, the percentage growth required to make up for Retail's decline will reduce."