The NHS is calling nationwide for storage as it battles to beat the coronavirus, and through its property agent CBRE it has set up a nationwide effort to identify and locate suitable space.
In an email to property professionals Ciaran Bird, divisional president, advisory services, and chief executive UK & Ireland at CBRE wrote: "CBRE is urgently working with the NHS across the UK to satisfy immediate need for additional premises and parking facilities.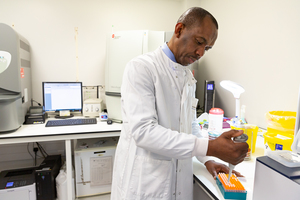 "We are seeking to identify suitable properties within close proximity to an NHS or Private Hospital which could be occupied by the NHS for the duration of the Covid-19 pandemic.
"The greatest needs at the current time are car parking to enable NHS staff to access hospitals quickly, overnight beds for staff and storage facilities within a 15 minute walk of an NHS hospital.
CBRE has created a working group to co-ordinate this effort and we now ask if you have unoccupied or vacant property which might be suitable for occupation by the NHS.
"Our GWS business continues to work with the NHS for ongoing maintenance activities and we would like to recognise these teams for their critical efforts at this time."
If you have space that may be suitable please send details to [email protected]