A no-deal Brexit would be a disaster for Europe's supply chains and turn the garden of England into the UK's biggest lorry park, the Road Haulage Association has warned in response to the government's first batch of no-deal papers.
The Freight Transport Association said: "No deal would be disastrous for logistics."
And the content of some of the papers was described as "patronising" by Robert Keen, director general of the British International Freight Association.
Sarah Laouadi, FTA European policy manager, said: "While preparing for every eventuality, including a no deal position, is a sound strategy, it should not be the end game which negotiators accept.
"There are clear problems which could face our supply chain if agreements cannot be reached including customs and border arrangements, the continuity of trade agreements and vehicle permits, as well as the continuation of business access to EU workers. Solutions for these areas are key to the continued success of British business, both at home and abroad, after 29 March 2019."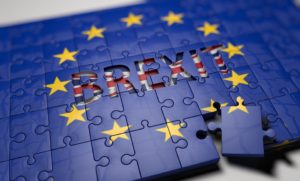 "The UK's supply chain is the blood in the veins of the UK's economy, keeping schools, hospitals and businesses stocked, shop shelves full and retailers provided with the goods they need to prosper," said Laouadi.
"Without quick progress on the key elements that FTA has outlined, the resulting disruption could have disastrous impacts for British and EU business. A no-deal agreement should only be considered once every opportunity to reach a deal has been explored. Negotiators on both sides need to keep working to ensure that Britain and the EU keep on trading, day in, day out."
The RHA said it is disappointed that "despite its pleas for Brexit clarity, none has been forthcoming, and today's announcements present nothing new. 

The RHA has met with government ministers on many occasions to discuss the needs of UK transport operators and has stressed that the only way to maintain economic links on both sides of the Channel is to continue with the process of free-flowing borders. 

If that's not going to be the case, then a no-deal Brexit will be little more than a nail in the coffin of the industry responsible for moving 98 per cent of the UK economy."
BIFA's Robert Keen said: "Some of the content of the information could be considered rather patronising as those freight forwarders are already aware of many of the issues."
"What BIFA members actually need is clarity on the arrangements that will be in place in the event of a no deal scenario.
"How will we deal with a massive increase in the customs entries that will be required in the event of a no deal; where will we source the huge number of extra staff that may be required to process such a large increase in entries on a new and as yet unproven computer system; where will HMRC source the extra staff that will be needed to process entries and expedite their training which would normally take up to one year, how do we deal with large increase in costs that our customers are unlikely to be expecting and might be unwilling to accept?" said Keen.
Publishing the first 25 of 80 no-deal Brexit papers, Brexit secretary Dominic Raab said: We are stepping up the pace and the intensity of our negotiations, and I am confident a good deal is within our sights.
"The overarching aim of the notices is to facilitate the smooth, continued, functioning of business, transport, infrastructure, research, aid programmes and funding streams that have previously come from the EU."
Raab called on companies to plan ahead. "Please take note of the practical information we are providing, please do stay engaged with us on the detail, and over the coming months and weeks, and review your own contingency plans."
You can find the first 25 government no-deal Brexit papers here