The Road Haulage Association believes that when it comes to the Government's latest technical notice on commercial freight in the EU, it is "too little, too late".
The RHA is "astounded" at the suggestion that hauliers should consider alternative modes of transport to move goods between the UK and the EU should there be a 'no-deal' Brexit.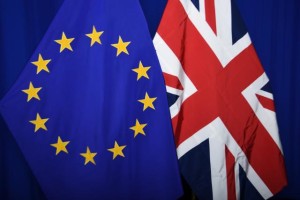 "Goods are moved by road because of speed and efficiency – the UK relies on it's incredibly efficient supply chain for consumers and businesses to get the things they need. This would very quickly put the manufacturing sector under severe pressure and the hauliers they rely on out of business," said RHA chief executive Richard Burnett.
"It's essential that if there's a 'no deal' it is accompanied with the already agreed implementation period to give businesses a chance to avoid chaos in the supply chain," he added.
Likewise, the RHA is concerned that the UK operators will forced to obtain ECMT permits to enter the EU, but government has not said whether EU hauliers will be required to apply for ECMT permits to enter the UK, and the RHA finds it unacceptable if permit requirements are not reciprocal.