Urban Logistics has submitted plans for a 40,000 sq ft warehouse on an infill site in Nottingham.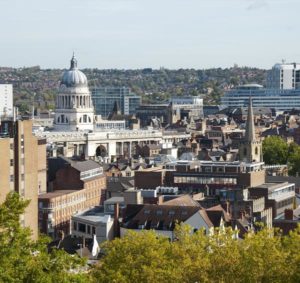 Urban Logistics bought the 2.13-acre former Corsland Filters site in Glaisdale Drive East alongside the adjacent Hillary's Blind warehouse in 2018 which was part of a warehouse portfolio deal acquisition from LondonMetric.
The investor intends to develop the facility which will be split into two units.
Each unit will have a footprint of 19,000 sq ft with 1,000 sq ft of further ancillary B1 offices at first floor. The ground floor footprint of each unit is proposed to be 18,000 sq ft of warehouse accommodation with 1,000 sq ft of ancillary offices to the entrance corner. This equates to each unit being 10% ancillary office space.