Ocado has shifted the centre of gravity of its business from online grocer to global software and robotics platform business.
In its first half results, chief executive Tim Steiner said: "In the last six months the centre of gravity at Ocado Group has shifted. Our exciting new joint venture with M&S creates further growth opportunities for both parties in the UK and allows Ocado Group to increase focus on growing our Ocado Solutions business and innovating for our partners. At the same time we are beginning to apply our technology skills and expertise to other related activities which we expect to be of benefit to our Solutions partners as well as to other Ocado Group stakeholders.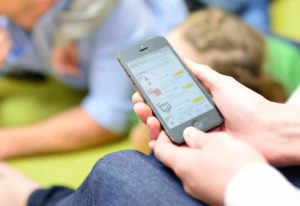 "The innovation factory we have created is founded on a near twenty-year heritage of constant re-examination and reinvention of technology to provide the best customer experience. We have never had as many opportunities to grow as we do today. As we look to successfully scale our business and deliver outstanding execution to our partners, our challenge will be to select and prioritise the most attractive of these opportunities."
Ocado expects the Andover fire to reduce its operating profit by £15 million this year – some £8m of which is the result of reduced fees resulting from Morrisons' capacity holiday at the Erith site.
In its half year results, it reported £98.5m of exceptional costs due to the fire.
However, it said: "We anticipate insurance payments relating to the Andover fire to provide a full indemnity for business disruption experienced over the next few years, including lost sales and cost inefficiencies, with the income, when recognised, as exceptional."
Retail revenue was up 9.7 per cent at £803.2m while Solutions revenue was up 20.6 per cent at 70.8m.
Adjusted EBITDA was down from £34.8m in the first half of 2018 to £18.7m this year.