Consumer demand is constantly increasing, along with their expectations of shorter delivery times, the desire to work with sustainable businesses and the need for an uninterrupted consumer journey.
This session will cover technology that will ensure logistics centres can adapt and evolve to future consumer demand. Viewers will learn how a combination of energy management and automation can ensure resiliency, sustainability, and hyper-efficiency in an ever-growing industry. Whether design and building or retrofitting, it's important to understand the key components to creating a smart and sustainable future- proof logistics centre. In addition to this, the session will contain an open discussion around the success and failures of the companies involved and how they have used these experiences to better understand the journey to a future proof warehouse.
Speakers at this event;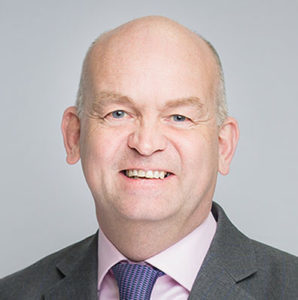 Jonathan Hinton Vice President Solutions Design UKI, DHL Supply Chain
Jon has 35 years' industry experience across operations, project management, business development and strategic consulting, now leading DHL Supply Chain's Solution Design function across UK&I, managing 45 engineers and designers. Jon's experience is focussed around building solutions for large FMCG and Retail businesses with complex supply-chains, which in many cases have resulted in automated solutions where Jon is considered to be an industry expert. He designed, implemented and operated his first automated warehouse in 1995. He has worked closely with many of the leading equipment providers covering various technologies including; ASRS, sortation, AGVs, small parts picking systems, and more. Along with a technical understanding of warehousing / distribution automation , Jon has a thorough understanding of how solutions become successful operations, with a particular appreciation of people and processes.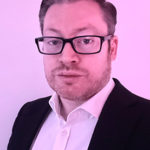 Damian Dowling Segment Lead – Logistics, Schneider
Electric After graduating from Trinity College with a Masters in Science, Damian moved from his home city of Dublin to the UK. Initially working as an Environmental Scientist, his background allowed for a diverse energy and sustainability career – from Geophysicist to Sustainability Partnership Manager – over the next 15 years. Even though that experience was grounded on the technical, Damian naturally progressed to a consultative approach on new and existing developments. Later completing a Masters in Psychology, Damian's approach to projects is lived through a sustainable lens, where Operational, Human Centric and Commercial pillars are addressed equally. Now leading the Logistics Segment (UK and Ireland) for Schneider Electric, Damian works with customers and partners to develop Smart Buildings and Connected Infrastructure. Outside of work, Damian is a keen volunteer – holding Board level positions in educational and social outreach over the years. During the pandemic, he concentrated on community mental and physical health, and currently volunteers as a Crisis Counsellor with SHOUT and as a Vaccinator with St. John Ambulance.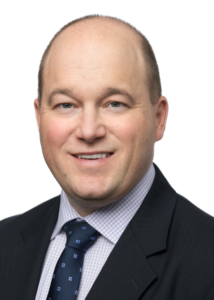 Bruce Topley, Managing Director, GLP
Bruce leads the UK region covering all aspects of activity, including development, acquisitions, leasing and asset management. Prior to this, he was the UK Senior Development Director at GLP Europe heading up development activity and acting as the country manager for the UK. His role is focused on customer relationships and development projects throughout the UK. Since joining the company in 2001, Bruce has worked as a development manager and director on a wide spectrum of projects across the UK. He has overseen the running and implementation of the infrastructure and development at Magna Park Lutterworth for the past 19 years, successfully overseeing the continued expansion of the development with infrastructure to accommodate the 8.3 million ft2 (32 buildings) of dedicated distribution warehouses and also the continued future expansion capability for another 5.3 million ft2 on the privately maintained Estate and the continued future expansion. During the past five years, he has also developed and managed the further development and expansion of Magna Park Milton Keynes totalling 5.5 million ft2 of distribution warehousing. Bruce is a member of the Royal Institute of Chartered Surveyors, and has been since 1994.
Watch now!
Schneider Electric webinar March 2022