Supply chains will continue to optimise efficiency in the coming years through the use of robotics, automated processes and technologies.
In this session we'll look at:
Increasing customer expectations and service needs – How companies are using software robots, data analytics and autonomous vehicles to streamline logistics processes and increase efficiencies
Labour market challenges – Collaborative robots are increasingly prevalent in warehouses as they reduce reliance on labour-only solutions and increase the safety of repetitive tasks
Accelerating pace of technological change – Capitalise on the latest new tech and digital tools to get ahead of the game (and competition) on your journey to a successful and digitally-synchronised supply chain
Register below to watch on demand now!
Speakers at this event;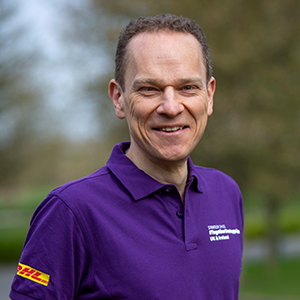 Simon Woodward, Head of Accelerated Innovation and Digitalization, DHL Supply Chain 
Simon has an engineering background with 20 years' experience in the supply chain industry and currently  leads a team of innovation and digitalization specialists. They work to harness the scale and reach of DHL and its supplier network to deliver digitalization that benefits both our customers and colleagues. Technology being deployed includes AMRs, autonomous forklifts. robotic arms, wrapping robots, digital picking technology, container unloading solutions, IoT tracking and monitoring, RPA and data-driven analytical tools.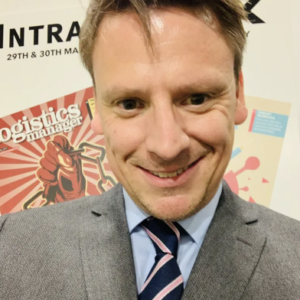 Nick Bradley, Editor, Logistics Manager
Nick as appointed Editor of Logistics Manager in April 2021, roughly 22 years after cutting his teeth in journalism working within the Handling Division of DMG World Media opposite former LM editor Malory Davies. He subsequently spent 15 years as Editor and Editor-in-Chief of numerous B2B titles covering industrial vehicle design and engineering, intelligent transportation systems and even launched technology publications focusing on ADAS, autonomous vehicles and winter resort operations. After a five-year spell running a Top 100 Amazon third-party seller company, he has found his way back to his first love, publishing, via an events company specialised in sustainability-themed conferences where he tried to rid the world of plastic pollution and electronic waste.
Teaming-up with tech to transform supply chains – Thursday 7th April 2022