Christmas online shopping has risen by 11 per cent year-on-year, according to research published by Royal Mail, and accounts for almost half of festive spending in the UK.
The research shows that three quarters of Christmas purchases start in November, and the average spend amongst men and women is £348 and £300 respectively. One in ten online shoppers returned items last Christmas, with women being twice as likely to do so compared to men.
However, ParcelHero has said that Black Friday is likely to cause a stall in spending growth this festive season, as low customer confidence and stretched out online deals cast a shadow over this Friday's prospects.
ParcelHero has said that despite growth in sales on Black Friday over the past few years, this year could actually see a 0 per cent growth in spending.
David Jinks, head of consumer research at ParcelHero, said: "In 2018 Black Friday made a record £2.4 billion, including online sales of £1.4 billion. But while online sales were up a – slightly disappointing – 7% in comparison to 2017, town centre store sales were already down 7%.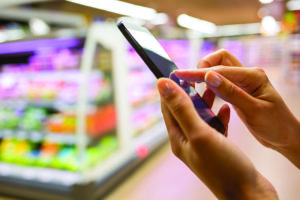 "This year we believe disillusioned online shoppers will join High Street shoppers in losing interest in Black Friday, leading to no overall growth for the first time in its barnstorming ten-year history."
"Black Friday has become a dull month of stock clearance; and internet shoppers are unlikely to be breaking any records this year."
By Michelle Mooney