Changes in consumer behaviour, driven predominantly by social distancing measures, will continue to stimulate e-commerce related industrial and logistics property requirements according to Colliers International.
According to the Office National Statistics online retail sales reached a record high of 22.3% in March and, on a recent webinar. Len Rosso, head of industrial and logistics at Colliers, said: "The underlying structural shifts that were present prior to Covid-19 have not abated, including the increase in customers shopping online.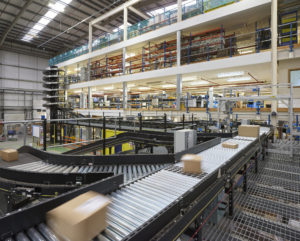 "The current circumstance has only intensified this market growth and the industrial and logistics sector has witnessed a number of clothing and grocery related requirements in the market as a result of the pandemic due to companies stockpiling their products.
"Many clothing retailers would have hoped to have sold their spring summer space by now. However we are seeing summer stock coming over from China, Turkey and other manufacturing hubs and, as a result, there has been a big uptick in short-term storage space for around 6-12 months. "This will undoubtedly cause problems from a profitably perspective for retailers as it will mean they will need to spend more money, that they don't currently have, to store products that can't yet be put in the physical stores.
"With social distancing measures potentially lasting until the end of the year, this could have a further impact on supply chains and as a result, retailers and supermarkets in particular will potentially be seeking out larger footprints of warehouse space to store their goods.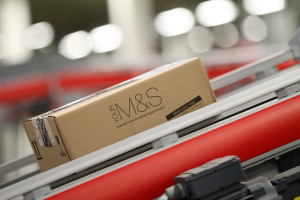 "In addition, some companies, which have really struggled with supply chain problems during the pandemic will certainly be looking to upgrade their logistics space post Covid-19 to ensure there are no future issues.
"Yet, it must be noted that the continued growth in online only trading within these sectors is limited by the supply-side response. Whether occupiers have the physical ability to scale up with the current land and property supply side constraints in many core locations remains to be seen."
In terms of new supply, Colliers has tracked 4.4 million sq ft of speculative space under construction. This is on top of the space already or soon to be completed in 2020, which amounts to 3m sq ft. When compared to 2019 speculative activity, this was recorded at 8.5 million sq ft.
Andrea Ferranti, head of industrial and logistics research at Colliers International, said: "Supply has increased marginally and now stands at 36m sq ft but we expect this to slightly increase again as the new supply planned for delivery this year may not be swiftly taken up."