DHL Supply Chain division saw operating profit rise by 21.6 per cent to €124 million in the second quarter.
Parent group Deutsche Post DHL said that, adjusted for restructuring costs of €16 million reported in the prior-year figure, EBIT improved by 5.1 per cent.
"The increase reflects in particular the positive impact of successful implementation of the optimisation programme at Supply Chain."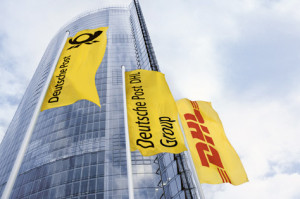 Revenue in the Global Forwarding, Freight division rose by 5.5 per cent to € 3.6 billion in the second quarter of 2017. In line with market trends, the division registered significant growth in revenue and volumes in both the air freight and ocean freight businesses.
However, the group said the division had not been able to pass on the higher freight rates and its second quarter gross profit declined to €67 million from €69 million the year before.
Second quarter Express revenue rose by 8.7 per cent to €3.8 billion, while EBIT increased by 12.2 per cent to EUR 469 million.
The Deutsche Post DHL group increased its operating profit by €101 million to €1.7 billion in the first half of 2017, while revenue was up 5.8 per cent to €29.7bn.
The second quarter was particularly strong with operating profit up 11.8 per cent to €841m on sales up 4.4 per cent to €14.8bn.
"We are very satisfied with both the second quarter and the entire first half of the year," said group chief executive Frank Appel.
"Our good results so far this year demonstrate that we are right on track to achieve our EBIT targets for full-year 2017. We also remain optimistic about the coming years. All of our divisions, thanks to their focus on fast-growing markets such as global e-commerce, are optimally positioned for long-term growth."