Online organic food specialist Riverford Organic has taken a warehouse in Almondsbury, Bristol to help it grow its home delivery service.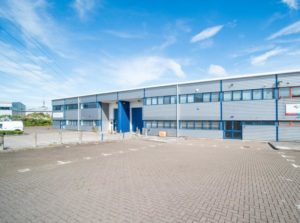 Riverford has leased the 7,963 sq ft mid-terrace Unit 2 at Orpen Park, Almondsbury on a ten-year lease.
Landlord HCP Properties was represented in the transaction by the Bristol office of property consultancy Knight Frank.
Rhys Jones, a surveyor in the industrial and logistics team of Knight Frank in Bristol, said: "Orpen Park sits in a prime location for logistics in North Bristol , adjacent to Junction 16 of the M5 and within half a mile of the M4/M5 interchange, and so suited Riverford's logistics needs perfectly."
Riverford Organic Farmers was formed in 1987 and grows and delivers seasonal organic recipe boxes, fruit and veg grown on its own farms, and also delivers fresh organic meat, milk and dairy products – all ordered online.