Logistics Manager's 2019 survey of the Top Third Party Logistics Providers is now available.
Logistics Manager's definitive guide to the Top 50 logistics service providers ranks the leading players in the UK market by turnover, as well as  a huge amount of extra information about what has been happening in the market both in the UK and internationally.
It analyses the sales and operating profits of 80 of the UK's major third party logistics providers to show how the market is performing. This includes: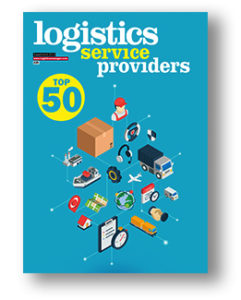 Annual review: Plus alphabetical listing.
Profit margins: Companies ranked by margin
The main listing: Top 50: Major players in the UK third party logistics market
Global players: The world's Top 25
Pallet networks: Consolidation continues
Forwarders: Freight forwarding specialists
Air cargo: Top 10 carriers by volume
Liner shipping: Uncertain times
Rail freight: Revival starts here
Ones to watch: Fast growing 3PLs just outside the Top 50
To order your copy, email: [email protected]