Oxford Carriers has joined Pallet Network to improve its customer offering and secure the best palletised distribution services in the UK.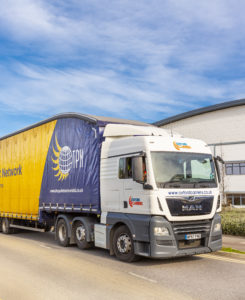 "We needed a pallet network which could handle high and growing volumes while maintaining excellent service levels," said Oxford Carrier managing director David Everett. "The TPN network seemed to us by far the best fit for the reliability and high customer service levels we aim to offer our clients."
The Pallet Network can offer Oxford Carriers real-time visibility of their freight and electronic proof of delivery, which its customers both need and want.
"But more than that, its IT system lets our clients work quickly, directly and with a minimum of admin time or duplicated effort. It's a great system and it gives our customers complete control of their freight," added Everett.